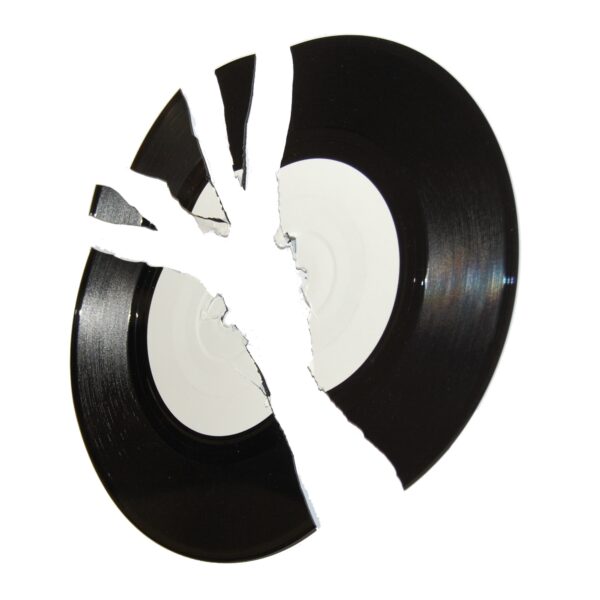 Scatterbrain
Chalkface EP
Scatterbrain (Chris McCague with occasional help from his friends) has released a pleasant little acoustic EP called 'Chalkface'.
This release contains songs about insomnia, luggage restrictions and tax on plastic bags but I wouldn't know if he hadn't told me in the biography accompanying the CD. This is due to the type of music which is a similar style to Damien Rice and Jose Gonzalez; very simple, pure, uncomplicated acoustic guitar inspired songs. I couldn't quote you lyrics from either of those artists despite having listened to them a great deal as I think that their voices act like instruments and I generally listen to the music as a whole – I find trying to concentrate on the lyrics a distraction.
And maybe that's what I'm missing with this record. I think that Chris's voice has similar qualities to James Atkin from EMF and I don't think it fits the style of music anywhere near as well as Jose Gonzalez. Don't get me wrong I'm not saying it's a bad EP, even from the first listen I found it good background music and there's nothing offensive about any of the tracks, there's just nothing that came out and hooked me.
My favourite song is the second track, 'Switch Me Off' which is probably the simplest track on the CD with the best word to sum it up being 'nice'. If you like nice music check Scatterbrain out and definitely take a listen if you're a fan of Damien Rice. But if you think that nice is a pretty bland adjective or if you've ever decided that you are not going to like somebody because your friends tell you before your blind date that they have a 'nice' personality, then I expect that you will be looking for something a bit more than this.
Guest article from James T.
Written by Guest Writers on
Between 2003 and 2009, [the-mag] had regular contributors from music correspondents covering their local scene. You'll find them all in the guest writers section. The specific writer is mentioned at the bottom of each article.
Discover More Music