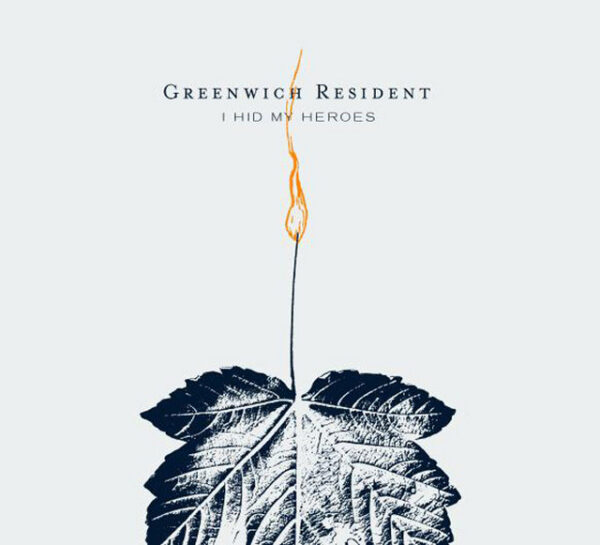 Greenwich Resident
I Hid My Heroes EP
Greenwich Resident are a new band hailing from Liverpool, but with a very international pedigree lending the songs on this curious debut EP a diverse and refreshing charm.
The lyrics and pace on the opener, 'Imogen', set the feeling of yearning and searching that pervades all of the tracks on the EP. 'Imogen's' light, summery country vibe – reminiscent of a more cerebral Magic Numbers or Wannadies – gives way to a deeper and introspective feel on the outstanding track of the EP, 'Not Quite The Actress'. The sweeping, cinematic feel underlines how the musicianship of the players takes Greenwich Resident's sound to a different level than that of singer and backing band.
'My Royal Address' shows up the diversity of Greenwich Resident's influences whilst keeping their own unique sound. The pulsating rhythm section gives the feel of an atmospheric DJ Shadow number whilst the lyrics, as consistently pleasing as the playing, take the listener to surreal, dark places. The excellent 'I Hid My Heroes' opens with the quiet, blissed out melancholy of Jeff Buckley, eventually building to a climactic outro, pregnant with the romantic confusion of Disintegration-era Cure.
Greenwich Resident's considered dynamics make for a very engaging listen, particularly the light touch of lap steel guitar which removes the singer-songwriter undercurrent to a more magical world. An amazingly accomplished debut.
Guest article from David S.
Greenwich Resident Articles
Written by Guest Writers on
Between 2003 and 2009, [the-mag] had regular contributors from music correspondents covering their local scene. You'll find them all in the guest writers section. The specific writer is mentioned at the bottom of each article.
Discover More Music