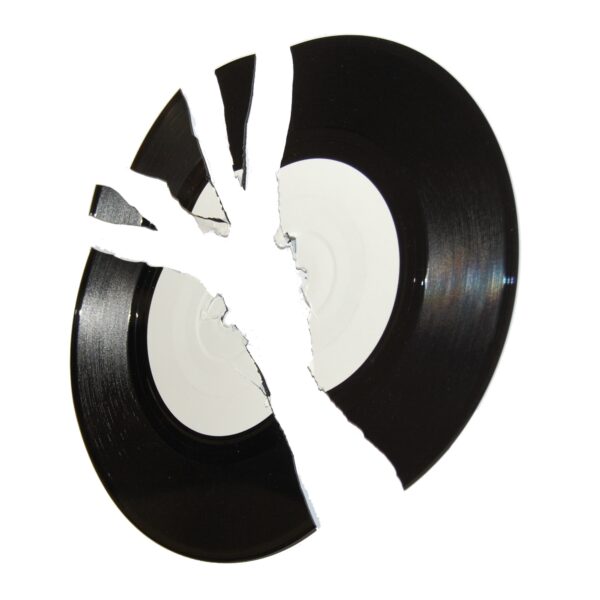 Carter Brown / theOracleboy
Split Single
A curio here. The latest in a flurry of releases from Worst Case Scenario records sees Carter Brown and theOracleboy pitting their wits on either side of a 7′ single that is as lopsided as it is rare.
Opening up are Carter Brown who have cobbled together their appropriation of the back to basics jittery, bluesy punk currently invading the charts in ripped blood stained jeans right now. 'Say Hello' is a messy, shouty thrum-a-long that stumbles drunkenly around for a short time before collapsing under the weight of its po-facedness. The sooner this kind of grot is sent scurrying back underground to Kings Cross bedsits the better for me.
With trepidation then we head to the other side for theOracleboy who have dug a little deeper into their roots and musical heritage to evoke huge shadows of the Jesus and Mary Chain, Spiritualized, My Bloody Valentine and even the 70's prog excesses of Pink Floyd. A majestic soaring song, 'Clovers' envelops its listener in wave after wave of crashing turbulent fizz, echoed guitar lines and thunderous drums, which whip up a torrent of noise against which the vocal line is powerless to resist and floats away on a blissed out wave of fuzzed up static.
One could only hope that following this single, WCS records saw fit to invest some more of their time and money into theOracele boy – since Ashcroft landed from orbit onto planet Dadrock, the world has been missing a psychedelic force to unite the shoegazers and goths of the world. On the evidence of this track here theOracleboy could well be next in line.
Written by Guest Writers on
Between 2003 and 2009, [the-mag] had regular contributors from music correspondents covering their local scene. You'll find them all in the guest writers section. The specific writer is mentioned at the bottom of each article.
Discover More Music