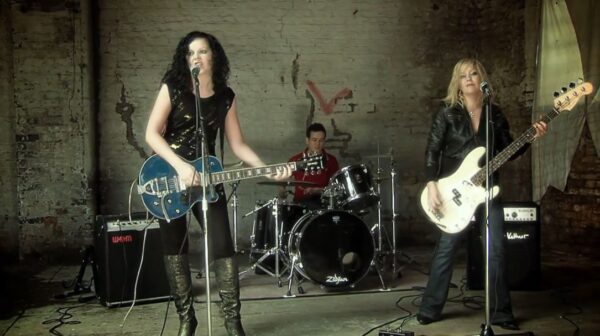 Koogaphone
Demo
I must confess that before even listening to this CD 'Big Cliff' had made its way from our music page and onto my playlist about two months previous and it hasn't budged since.
The reason? Well its hard to put a finger on just one thing as the track is greater then the sum of its parts. The snappy drumming attached to a rumbling, bouncing bass make up the watertight foundations, bolting things together during the various ear catching tempo changes. On top of this sits the guitars, which gently stab away at the melody, leaving Gravell's voice to grab you by the nether regions and pull you close, cursing and sneering in your face.
It's immediate, quirky and unsettling, leaving you with the feeling that she might be an ever so slightly unhinged bunny boiler on the quiet. As for 'Cliff', well lets just say I really wouldn't want to be in his shoes even with a parachute on hand.
The other two tracks on offer bolster the feeling that this is a band with a dynamic that's very close to hitting it's spot in the song writing department.
'Something Better' arrives a bit like a angry female version of an Editors track but then quickly changes into its own clothes with a harmonious chorus, an errie mid song break and build, and some complementing, rangey guitar work. The last track, 'White Trash', returns, in part, to the tempo changing of 'Big Cliff' with more direct lyrics settling on the seedier side of relationships.
Perhaps given Koogaphone's points of origin (Newcastle, Blackpool, Devon, and Czech Republic) I shouldn't be too surprised about the underlying eclectic nature of the three tracks here. However, the overriding edgy vibe, especially prevalent in 'Big Cliff', is really what gives Koogaphone, well, an edge really.
Potential? Oh yes.
Koogaphone Articles
Written by Habert on
Pete Habert was sub-editor for The Mag and co-ordinated submissions from the swarm of writers that contributed articles from their local music scenes.
Discover More Music