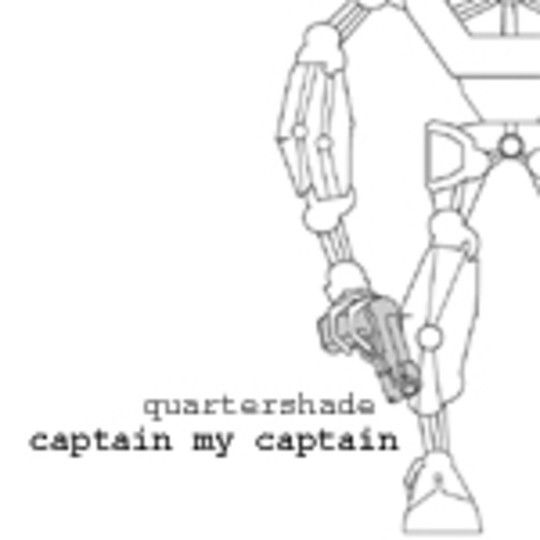 Quartershade
Captain My Captain/ Fragile
As this weary music journalist feels the downside to abusing hospitality at a local music function (this is what happens when I don't drive), he picks through the most recent batch of musical offerings from The Mag for some relief. Bearing in mind I get sent a bevy of various genres it's pretty hit and miss. Today's prescription is Quartershade and a couple of headache pills, to be consumed with water.
I can recommend this cure to anyone, as midway through 'Captain My Captain' I start to feel a wee bit better. Due to the fact that paracetamol doesn't work that quickly, I'm assuming it's down to the music. The track has what I look for in any new music, that being 'edge'. However, this edge isn't sharp or serrated, it's smooth and soft like the dogs off the bog roll ads. It's epic in the vein of Oceansize, whilst catchy in the vein of many pop-rock contemporaries. Try as I might, I can't stop nodding along to this.
'Fragile' is just as well constructed, with a chorus section that highlights the vocalist's subtly excellent singing talent. Rather than belting out the lines like most vocalists in this genre, Quartershade's front man communicates a sense of real feeling that is more often afforded to soul or blues. Now I'd be interested to see how they sounded live. Guys?
Guest article from Matt S.
Written by Guest Writers on
Between 2003 and 2009, [the-mag] had regular contributors from music correspondents covering their local scene. You'll find them all in the guest writers section. The specific writer is mentioned at the bottom of each article.
Discover More Music