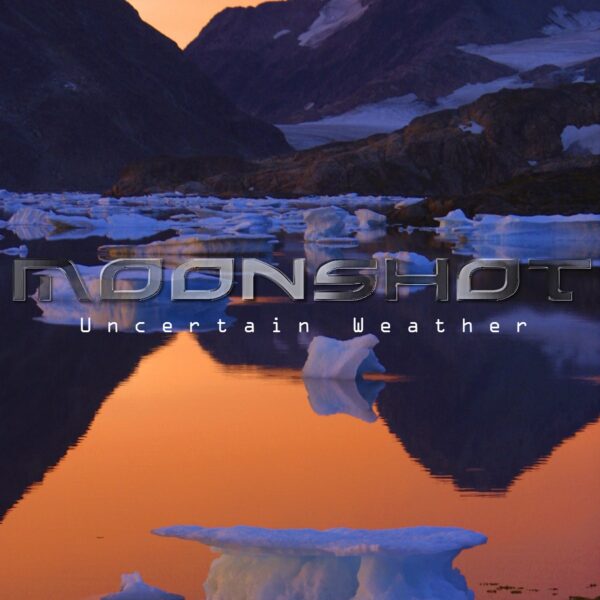 Moonshot
Uncertain Weather LP
Moonshot start their LP with their best song, 'Lust'. Spacey electronic sounds and eerie whispered vocals are added to a fairly bland drum beat in an uneasy incidental-music section that would have been at home in an educational-drama such as 'Dark Towers'. This, in fact, is pretty much the order of the day, with the exception of 'Dirty Hands', which has a more up tempo electronic beat.
I don't know if any of you have been on that twilight ride at Thorpe Park (if not, I'm sure you can imagine) but 'I Dream of Daylight' made me feel like I was about to blast off into the darkness and spin round until I was sick! Strangely I did feel sick, but I was still sat on my sofa! This song could have been put together by a group of kids with a spare 8 minutes and a dodgy keyboard with a sticky sample button.
If you didn't get enough of 'Lust', you're in luck. 'Lust Part 2 (Snow Queen in the Lay-By)' arrives to fill the void with a slowed-down eighties theme tune (I'm fairly sure that if you could speed it up enough, it would sound like 'Airhawk'.)
The biography that accompanies this album is full of promises, citing the likes of The Flaming Lips, Pet Shop Boys and Massive Attack as potential comparisons. If you like any of these bands, the chances of you enjoying this record are fairly slim. They don't really have the instant pop appeal of the Pet Shop Boys or the immersing depth of Massive Attack. They even describe 'Crystal Mighty' as a 'Club Anthem', but without a floor-filling hook or danceable beat it's unlikely to feature until an emergency evacuation is required.
The whole record is dominated by robotic vocal effects. While this could work well in small doses, we're in need of a stomach-pump after this overdose.
Moonshot Articles
Discover More Music