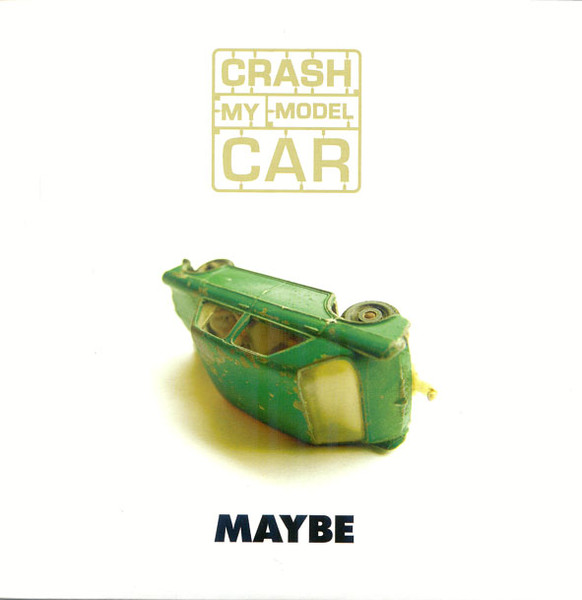 Crash My Model Car
Maybe EP
Crash My Model Car are a band comparable with Snow Patrol on a fair few levels. In terms of a nice hook, just enough crunch on the guitars to rock without scaring granny, and a vocal with a warm quality… it's all on track to tick all the relevant boxes. In fact, if someone played these four songs and asked you to guess who had written them, Snow Patrol would be your first guess.
Does this mean this record should be dismissed as a poor copy of the most successful band this year? I wouldn't be so quick to judge if I were you! There appears to be room in the market for a quarter of a million balladeer boy-bands and there was certainly room for all the skate-punk bands that flooded through that Blink 182 shaped hole in the market a few years back.
What's important for Crash My Model Car is that they are writing some really great tunes. 'Maybe' has a tiny slice of an unhinged edge that does add something to the sound, reminding me a bit of David Bowie's 'We Could Be Heroes', while 'Ghladstone Road' has a sparkly indie quality that adds jangle and bounce to proceedings.
'White Light' is my top-pick with a brain-itching guitar beaming its own light across the New-York sound of this song. This is also the track that leans farthest away from the obvious.
The main point to bear in mind is that, comparisons aside, this is a great EP that has enough appeal in its own right to demand at least a second listen. Originality may not be the order of the day, but quality certainly is.
Crash My Model Car Articles
Written by Fenton on
Steve Fenton writes in our music, words, and culture categories. He was Editor in Chief for The Mag and covered live music for DV8 Magazine and Spill Magazine. He was often found in venues throughout the UK alongside ace-photographer, Mark Holloway. Steve is also a
technical writer and programmer
and writes
gothic fiction
. Steve studied Psychology at OSC, and Anarchy in the UK: A History of Punk from 1976-1978 at the University of Reading.
Discover More Music