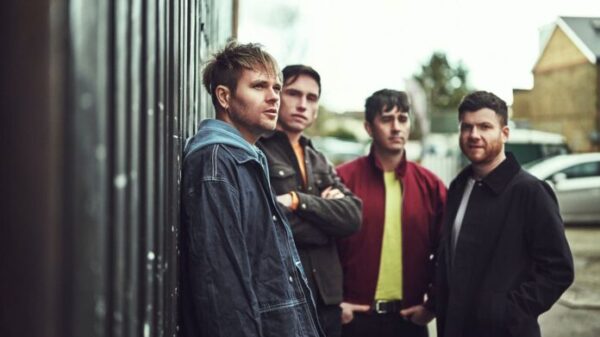 Enter Shikari
Singles EP
Enter Shikari are a band with a twist, an electronic one at that. Mixing punk, metal, and hardcore together, creating a concoction of fast hardcore dance sounds. Consisting of four band members from St. Albans, this is one of the finest UK bands around, proving that they are more than just your typical boy band.
'Sorry You're Not A Winner' is a good way to introduce new fans to the scene of experimental metal. A mixture of spitting lyrics and fast-paced guitar riffs are ready to explode your eardrums in an instant. This song will definitely get mosh pits going crazy for more.
The second single 'OK! Time For Plan B' follows in the same direction but with more tense verses and harder guitar lines – this is something your mum would definitely ban you from listening to in the house. 'Let the battle commence', states that Enter Shikari are ready to demolish any opposing bands that step in their way.
Last but not least 'The Feast' is Enter Shikari's last single on this EP. An adrenaline-fuelled masterpiece, which clearly states to the fans that what you see is what you get from Enter Shikari, 'The Feast' is an exceptional closer.
For Enter Shikari, the future looks to be very promising. Bring on the debut album!
Guest article from Kim L.
Enter Shikari Articles
Written by Guest Writers on
Between 2003 and 2009, [the-mag] had regular contributors from music correspondents covering their local scene. You'll find them all in the guest writers section. The specific writer is mentioned at the bottom of each article.
Discover More Music