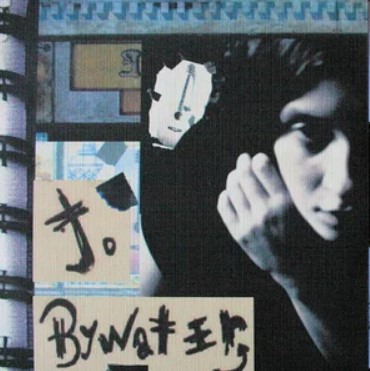 Jo Bywater
Shoegazing
Jo is an interesting character, one who spent half her young life striving to be a lead guitar hero and then deciding that ditching the effects pedals and adding some words and singing might be an even better way to express what was turning inside of her. More power to her, for the resultant catharsis is compelling and well-written.
'Shoegazing' reveals Jo as much more than just another acoustic grump. It's a multiple-jointed thing, stroppy but persuasive with a rolling momentum. 'Funk' is a word that crops up a lot in association with these songs. I'm not sure about that – the docs are still picking bits of Jamiroquai out of my flesh after a nasty Capital Radio-related accident – but 'Shoegazing' and the similarly supple 'Glass Door' have a bracing bounce and fizz about them.
I don't know what she was like as an axe-woman, but her guitar skills supply a load of different kinds of light and shade to these hard-boiled songs. Her voice is versatile too – sometimes seductive, yes, but always dangerous, much like Courtney Love when Courtney was as close to a pure hit of passion as you could find on record.
The third number, 'Too Much Time', slower and more regretful, is a moving expression of regret for something that might have been. It makes a nice shift of pace from the funk-ishness of the other songs, while remaining distinctly Jo. She's a versatile performer with the gift of empathy. Good stuff.
Written by McLaughlin on
Stuart McLaughlin was a regular write for [the-mag] and was frequently seen in live music venues in search of great new music.
Discover More Music