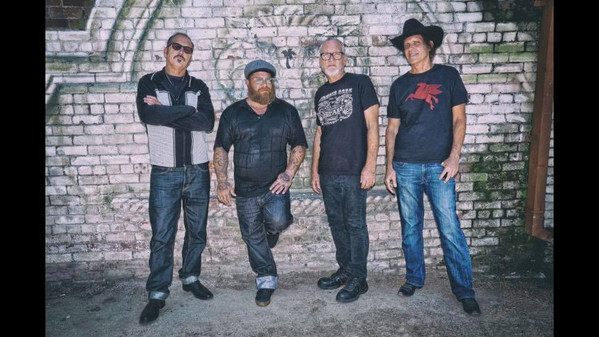 The 44s
The Elephant
Encountered with a song called 'The Elephant', you are immediately thrown off the pace by the rollicking funk intro that kicks off The 44s single. By their very size and nature, the elephant gives way to thoughts of slow-moving and lumbering nature but that's not the case here.
The vocals are growling and sound as though they are spoiling for a fight, which works well with the trumpet squeals and jazz-like meanderings that pomp along in the background. Nervous and infectious, 'The Elephant' is like an ADD kid jacked up on Coca-cola and M&Ms and will get you moving quick-sharp on the floor. The only thing lacking is a tinkle on the ivories (boom-boom!)
B-side 'A Week in Devon' is slower in comparison but only just, managing to contain the same upbeat vigor and old-school swing to its behavior. As a two-track introduction to The 44s it's a whistle-stop hello but a rather pleasant one at that.
Guest article from Andy R.
Written by Guest Writers on
Between 2003 and 2009, [the-mag] had regular contributors from music correspondents covering their local scene. You'll find them all in the guest writers section. The specific writer is mentioned at the bottom of each article.
Discover More Music