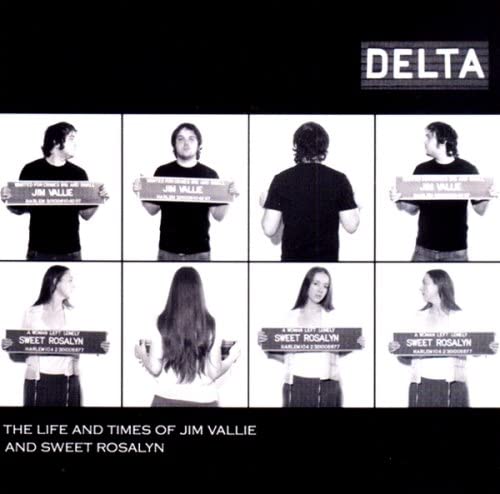 Delta
The Life and Times Of Jim Vallie And Sweet Rosalyn LP
With a strong country vibe, 'Ten Years In Harlem' introduces you to the fabulous vocals of Naomi Coleman. This track soon makes you realise you've lost your way in life and that you really should have chosen that dream career of being a cowboy!
With an Anastacia-style vocal, 'Silver and Gold' has Naomi singing at her best. This song has a rocking country vibe with energy given through the vocals and drums. The edginess of this track creates a much-needed thickness to the music.
'The Witch' slows down the pace and offers sweet guitars and harmonious vocals. This track shows that Delta are diverse in their songwriting and performing, and have successfully managed to create a moody atmosphere by portraying their emotions through this song.
I can also imagine that 'Sweet Rosalyn' sounds brilliant performed live. The piano and bass really throw a jazz vibe at you that oozes style and sophistication.
I can't really say which is the best song on this album, as they are all good. All I can say is that if you're planning a wild and western experience then Delta will definitely get you in the mood. If not, then here's a good excuse to throw on some chaps and get sidestepping around the house. YEE HA!
Discover More Music