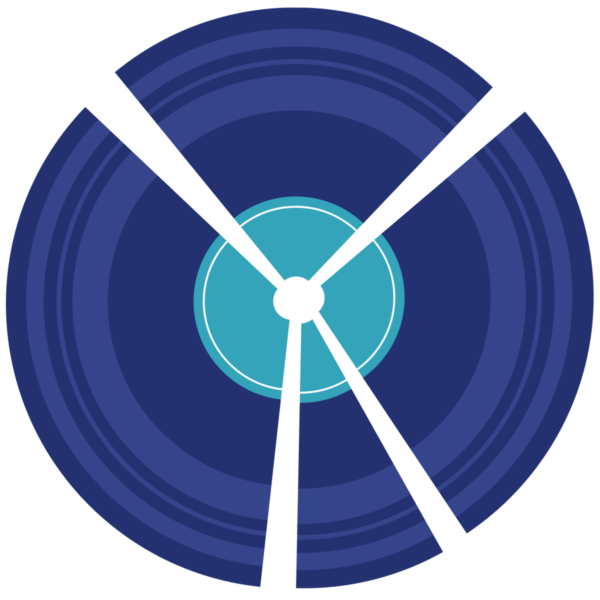 LA Guns
Live (Red Star Rebels / Jack Viper)
An unsigned UK band playing support to American rock legends and totally annihilating the headliners? If you think this could never happen in 2007, then you are in for a shock because last night Red Star Rebels have decimated LA Guns with their take-no-prisoners performance on the first night of the LA Guns / Red Star Rebels / Jack Viper UK tour. This was the night when American dominance in rock became challenged for the first time in a generation, a turning point for the transatlantic scene.
Everyone who saw Red Star Rebels perform before would have been stunned by how radically their stage performance has changed within a space of just a few months, and how they have advanced musically. Not only do they sound tighter and more fluent than before, but they are also now completely confident on stage with all traces of fresher insecurity left behind.
There is spontaneity and ease in the way singer Blacky and guitarist Meady strike the classic singer/guitarist poses, or the way guitarist Jonny jumps on the monitors before racing from one side of the stage to the other. Bassist Dazzle is now to the fore, thrashing his bass in the front line of the stage and flaunting the blond streaks in his jet-black hair. For further pow, there is Blacky's white felt hat and Meady's understated but deftly chosen shirt, both driving home the fact that in rock'n'roll the value of appearances should never be underestimated. There is a new ambition, a new purpose, and new methods emerging within this band, which all seem to translate into a new start for rock as a genre.
The big standout, 'Victory Victoria', was a tune bridging the gap between rock and pop, showcasing the band as ace songwriters, the audience singing along, and Blacky touting a bottle in his hand, moving with the confident swagger of a bigtime rockstar.
Giving the set some breathing space, the hopeful grace of 'Fast Die Young and Pretty', a fan fave, sounded tenderly beautiful without being sentimental or hysterical. This is a song where Red Star Rebels bow reverently to Guns'n'Roses, demonstrating their strong sense of melody and an ability to reflect. Melodicism is as important to this band as ever, but they also deliver real stomping bangers, akin to 'Love Assault', which was a riotous song boasting an indelible chorus, where Blacky was in complete control of the audience, getting the crowd to crouch and then jump when motioned, like some kind of bizarre priest of rock'n'roll manipulating his congregation.
Amid all the frenzy, Meady still managed to gather focus for a knockout solo, stretching through ranges of intensity, texture, and tension. This player knows where the sources of genuine guitar craft really are (having learned all the postulates of the tradition) but the sound and approach that he has developed as a result are unique, his imagination turning him into a versatile and insightful player. Meady, just like the rest of the band, excels at serving his music raw, and that's the way Red Star Rebels sound best. It's that kind of band.
Jack Viper, who came on stage before RSR, showcased a different style and attitude, sounding more compact, and striking a finely tuned balance between technique and emotion in their well-structured songs spiked with biting guitar licks and propulsive riffs.
Guitarist Ed's brisk, attention-getting solos were, as always, lusciously enjoyable, showing that true soloing isn't about remembering and whipping on demand a bunch of licks, but an act of spontaneous creation, which this guitarist knows everything about. With Ed, there is always a great line, a beautiful balance, and a blistering sequence of great melody lines. It is passion that makes a rock musician, rather than technique but in this guitarist we, fortunately, have both, which turns the sensual pleasure of listening to his stuff into a luxury.
Stand-in singer David Domminey who was drafted at the last moment to temporarily replace Jay R on this tour had only a couple of days to learn and rehearse the Jack Viper songs, but still pulled off the show, guided by his natural instinct and intuition. Even though Jay R was missed, Domminey is a singer with plenty of experience, having gigged with Deep Purple among his other achievements. Kudos to Jack Viper for going ahead with the tour sans their inimitable singer.
The headliners, LA Guns, performed their set perfectly, with awe-inspiring professionalism, playing as tightly as humanly possible, discharging their neat dense gunfire, focused and deliberate, with stubborn determination. You could hear years of practice and experience behind their confident performance, but you would still pick up on their 'work-is-work' stance, the band coming through as artisans rather than artists.
Old faves 'One More Reason' and 'Over the Edge' sounded overwhelmingly strong and intense, but after a while, monotonous harmonies of subsequent numbers got the better of me – the band's continuing maintenance of just one simple harmonic resource throughout a given song making me wish there was a bit more latitude to their songwriting. These wishes are, of course, purely theoretical, as LA Guns have been hammering out their simple songs for too many years now for their audience to expect anything more than straightforward party songs.
Vocalist Paul Black sounded more like a ragged-voiced shouter than a singer, and I couldn't help but smile knowing that Blacky Rebel has just given him a run for his money a few minutes ago. The dramatism of Red Star Rebels' music matched by the equally dramatic performance, is something that LA Guns were miles away from, but the audience, of course, still loved them, which is natural because they, unlike Jack Viper and RSR, are preaching to the converted.
It is true that tonight LA Guns have hit all the marks they have set for themselves all those 24 years ago, but it is also true that their simple goals are easier to achieve than what Red Star Rebels or Jack Viper strive for – a more complex account of what contemporary world is all about. For the two British support bands, however, an interested label has only to appear: the bands and their audiences are ready.
Guest article from Alyssa O.
Written by Guest Writers on
Between 2003 and 2009, [the-mag] had regular contributors from music correspondents covering their local scene. You'll find them all in the guest writers section. The specific writer is mentioned at the bottom of each article.
Discover More Music