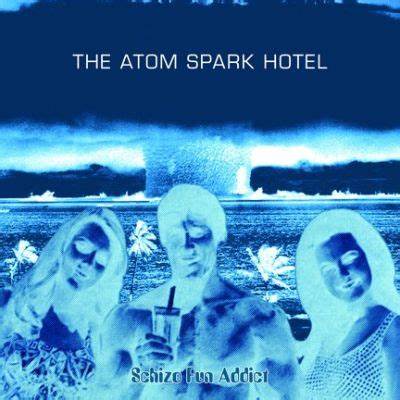 Schizo Fun Addict
Jericho Son Down
Having spent a fair bit of time in New Jersey, recovering from their LP The Atom Spark Hotel, Schizo Fun Addict are back with a single that rather sensibly builds on their strong points, drops many of their bad points and, most importantly, still heads off in their own unique and downright bizarre direction.
'Jericho Son Down' is split between two very strong sounds. It starts off all experimental weirdness with loud-hailer distorted vocals and eerie keyboards and percussion before slipping into a dusty lo-fi indie. There's also a brief bit of pace with guitars bouncing off the walls hinting that things are going to pump out a Supergrass-style indie-pop song before it all disseminates back into the haunted and empty sound from the intro.
The second track is a little less off the wall, but just as good. It doesn't last long, just enough to splash some acoustic guitar and whistle across a warm melody, and then it's gone.
One thing that Schizo Fun Addict have sorted out this time around is the singing. It's tuneful and distinctive, no matter who takes on the lead vocal role.
I'm impressed that SFA have managed to clean up their act without losing their sound.
Schizo Fun Addict Articles
Written by Fenton on
Steve Fenton writes in our music, words, and culture categories. He was Editor in Chief for The Mag and covered live music for DV8 Magazine and Spill Magazine. He was often found in venues throughout the UK alongside ace-photographer, Mark Holloway. Steve is also a
technical writer and programmer
and writes
gothic fiction
. Steve studied Psychology at OSC, and Anarchy in the UK: A History of Punk from 1976-1978 at the University of Reading.
Discover More Music