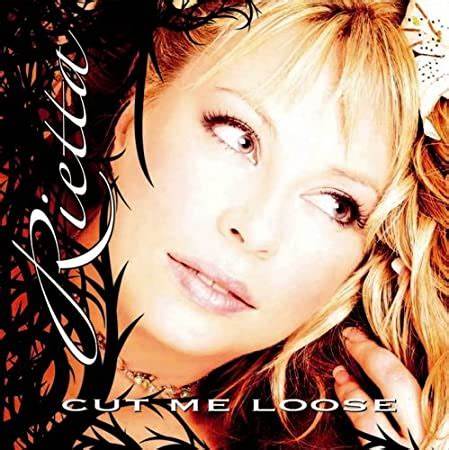 Rietta
Cut Me Loose LP
Now, I'm not the most talented bloke in the world. In fact, unless there's a great demand for the ability to sleep while standing or being able to eat two-day-old pizza, then my career options will continue to be limited.
On this basis, you would expect me to be something of a bitter talentless bastard who hates anyone who is particularly gifted.
Well, as I get older, the temptation does get stronger – but Rietta Austin has proved to me that I haven't fallen victim to the bitterness just yet – and she's gifted in approximately 366 different ways utilising her four-octave vocal range for various musical projects; her acting ability to appear in 'Xena' and 'Shortland Street'; her dancing ability to land registered-teacher status at the Los Angeles Dance Academy and a combination of the whole lot for various musicals, including 'Cats' and 'Jesus Christ Superstar'.
'Cut Me Loose' does demonstrate the vocal side of Rietta's talents rather well. It's a pop-themed mix of funk, soul, jazz and pure pop that equally compares and competes with the likes of Norah Jones.
Musically, its truck-fulls of instrumentation used intelligently to build up layers and peel them back away again to allow for plenty of different shades.
The album starts off with a shove-in-the-back of pace, with 'Wildflower' poking its head above the parapet, making great use of rhythm and the ever-building collection of warm guitars and backing vocals.
In contrast, 'Falling' is the beautifully stripped-out acoustic track, and even though there are additional contributions on top of the guitars, there's always cavernous space left for the vocal.
Overall, things are sublimely fantastic on this record, and although some of the songs lack the sparkle, it is there in most tracks. The music is all good, maybe not exciting, but certainly as stimulating as anything comparative.
Who knows, chart success could follow a record like this – but it's a fickle industry, and while you can take care of the talent side (all boxes ticked here), it is still very much down to a string of coincidences and luck!
Written by Smith on
Stuart 'Saur' Smith was a prolific writer for The Mag throughout the magazine's lifetime. He combined a day job of temporary office jobs in London with a nightlife of trawling the capital's music venues looking for talent. As well as writing about music, he was a session musician who featured on a number of singles in the 90s. Today, Stuart is a Chief Writer for Phonotonal.
Discover More Music