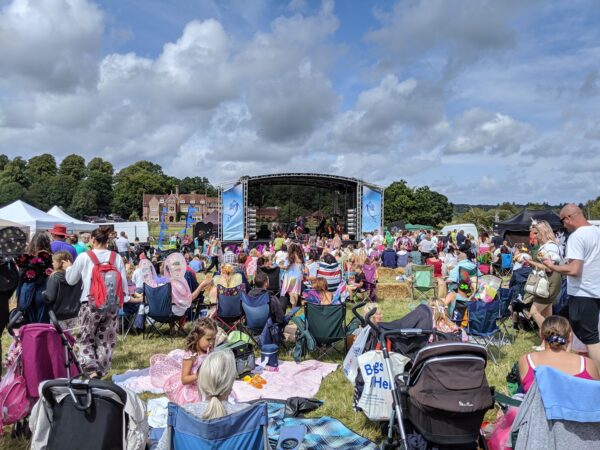 New Forest Fairy Festival
Devonbird, Motherukers
The New Forest Fairy Festival in Burley is a whole collection of things including music, entertainment, stalls, food, and an explosion of fancy-dress. In this short article, we are going to race through some of the music and leave the rest, such as the live-action Mermaid show, to your imagination.
The music was split across two locations, the main stage and an acoustic tent, and the musical selections, like the compostable cups, were consistent with the hippie-family-feel of the event. The gloriously sunny Sunday morning was opened by Devonbird. Their set was an abundance of folk music from the wonderful west country.
The band read the crowd well and supplied a cracking set of tempo changes, finishing with an up-tempo instrumental section that had everyone on their feet.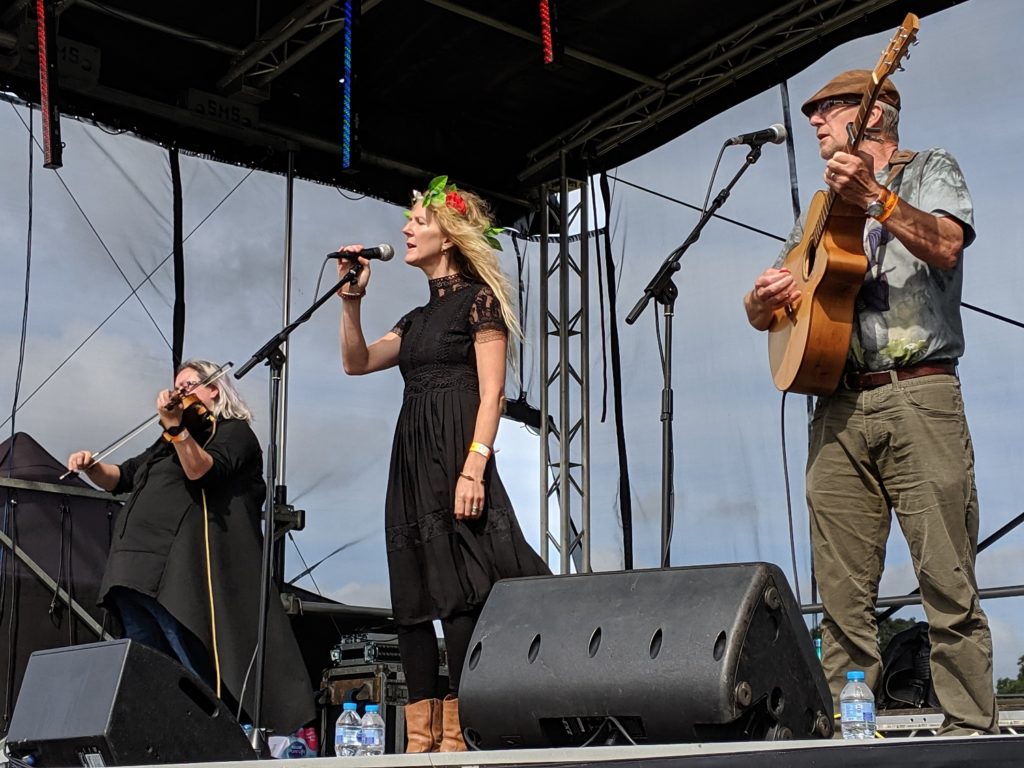 After the Mermaid show, Motherukers jumped up on stage with their trio of differently-sized Ukeleles and delivered a thoroughbred selection of uked-up cover songs. From the openeing redition of 'Boy's Don't Cry', to the set finale of 'Honky Tonk Woman', the performance was a star-studded oddity of Queen, Blondie, Bowie, Bieber, and more.
The between song shtick was a light as the music, keeping their time on stage breezy and enjoyable.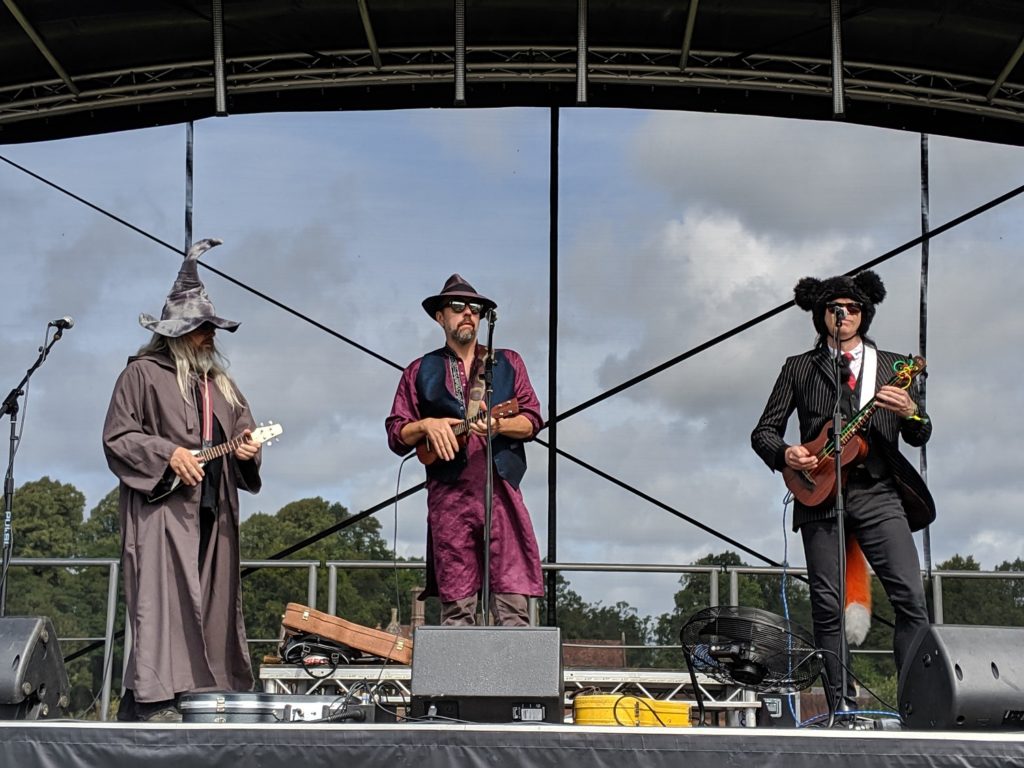 I'm sure there will be other write-ups on the strange characters walking around the festival, on the spiritual healing, and the great stone-baked pizza at Forno's mobile pizza oven; so I'll leave you consider the delights of the family-friendly music, enjoyed on bio-degradable straw bales, drinking out of plant-starch cups.
Written by Fenton on
Steve Fenton writes in our music, words, and culture categories. He was Editor in Chief for The Mag and covered live music for DV8 Magazine and Spill Magazine. He was often found in venues throughout the UK alongside ace-photographer, Mark Holloway. Steve is also a
technical writer and programmer
and writes
gothic fiction
. Steve studied Psychology at OSC, and Anarchy in the UK: A History of Punk from 1976-1978 at the University of Reading.
Discover More Music