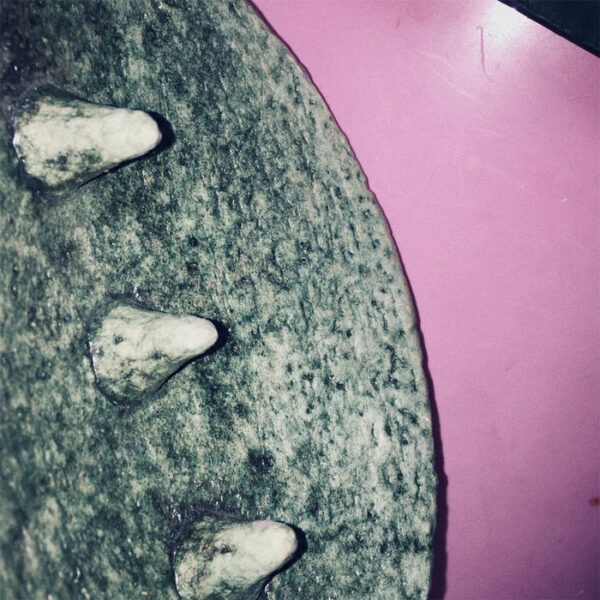 Just Mustard
October
From the Castletown River in County Louth, Just Mustard are the enigmatic purveyors of an awesome doom pop sound that has been absent from the new music scene for far too long.
Thier latest single, 'October', is a haunting dark pop track with a Want-esque soundscape of screeching tones over skittish bass and hollow sounding drums. The vocal is ghostly and beautiful, in direct contrast to the anxious music created by the band. It has chaos emerging from every bar, but offsets it with persistent rhythm.
The track is flip-sided with 'Frank', which is similarly brilliant. If anything, there is something slightly more anthemic about this song. You have to imagine having The Frank and Walters, The Cure, and The Pixies in a snow globe… and give it a good shake.
The double a-side vinyl won't be available by the time you read this (I don't care how many they've pressed, they'll be sold out), but you can still get your ears on the songs digitally. There's also an EP available if two songs aren't enough (and they won't be).
It's rather hard to do this genre well, but they've nailed it.
Written by Fenton on
Steve Fenton writes in our music, words, and culture categories. He was Editor in Chief for The Mag and covered live music for DV8 Magazine and Spill Magazine. He was often found in venues throughout the UK alongside ace-photographer, Mark Holloway. Steve is also a
technical writer and programmer
and writes
gothic fiction
. Steve studied Psychology at OSC, and Anarchy in the UK: A History of Punk from 1976-1978 at the University of Reading.
Discover More Music