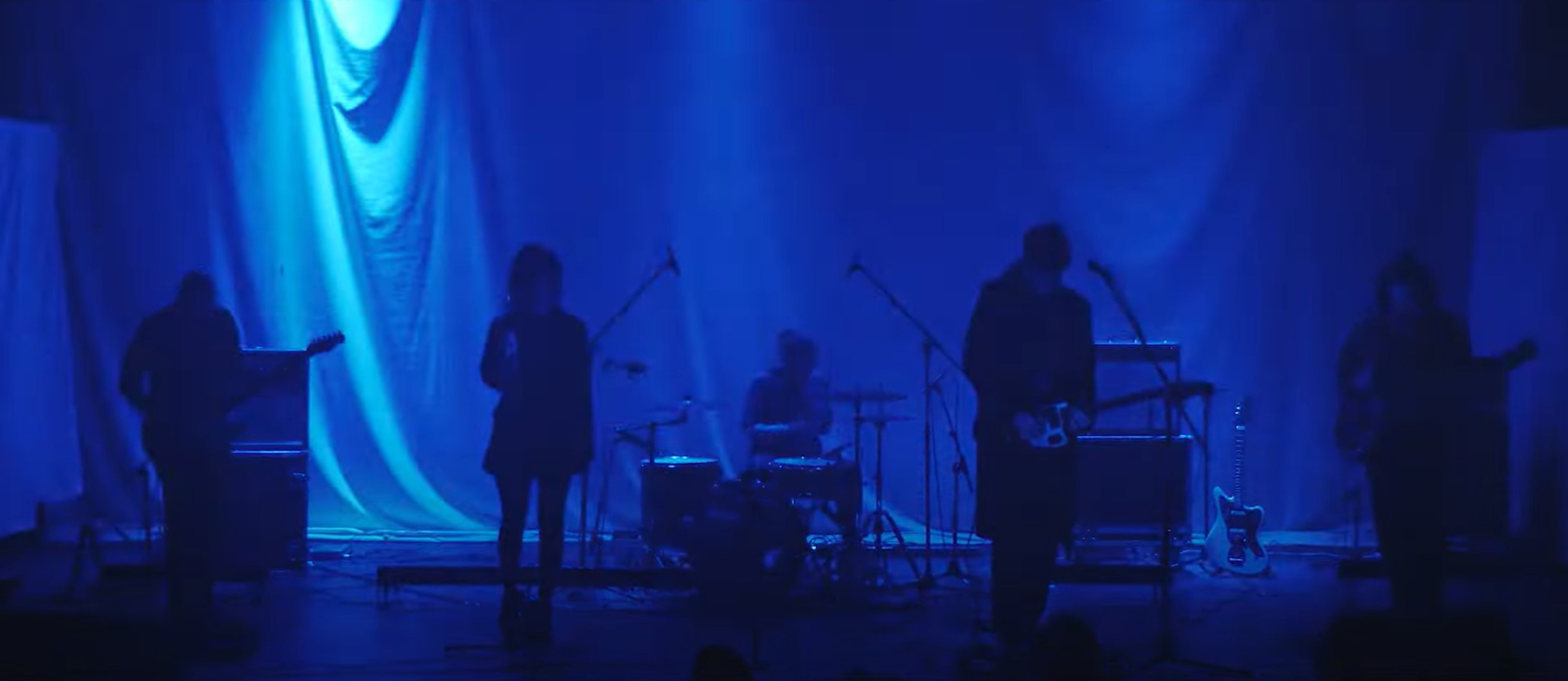 With a pervasive rhythm, howling guitars, and reverb-shockwaves, Just Mustard's 'Am I You' is a neat reminder of what is unique and special about this band.
Rarely does alternative song construction work out, but for this band it's all about rises and falls, rather than verse and chorus. In this outing, the bass and drums start things off with the vocal joining soon after. It's dark and atmospheric with a restrained pace. The guitars start licking at the edges at the end of the first section, swirling like the first gusts of a great storm. As the soon loops back on itself, the drums start hitting harder and the guitars start crying out a little louder. Katie Ball's vocal starts calling out in a loop of 'change my hair' as the song reaches it's crescendo. Then there's a couple of bars of just drums and vocals before it's all over.
The song is taken from the Live In Dreams concert film and the tour and album are on their way. You don't need to be into doom-pop or noise-pop to be drawn into their songs. Just Mustard are a fascinating band making stunning records.