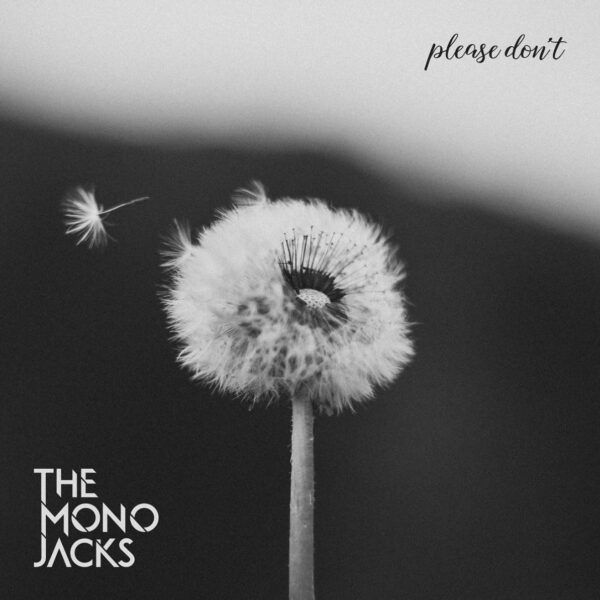 The Mono Jacks
Please Don't
With a swaying beat and a pair of warm guitars, 'Please Don't' creeps into your conciousness and makes a nest; it intends to stick around. This newly released and toasty single from The Mono Jacks isn't as angular as the material on their last album, but the melancholic ebbs and flows of this song make it shine.
'This is not a game, it's not a test or trial, so let me see those eyes a little more,' come the lyrics, in English on this single – though the sound in unmistakably their own with the percipient guitars that shimmer in the verse and develop into a spacious intensity.
The heart-rate monitor verse returns in a different guise with each iteration, subtle progression on all the intruments and a varied melody keep pushing the song upwards, not alternating with a chorus but instead building over the course of two minutes before being deconstructed once more, the hypnotizing drums and mesmerising bass completing the emotive trance of this beautiful song with a metronimic rhythm.
There is enough to recognise in this single to segue The Mono Jacks from Ușor distorsionat to a new album that I can't wait to hear. While we wait for more, the video for 'Please Don't' will be available next week. The band has a handful of appearances in Romania before they head out to Germany on tour.
The Mono Jacks Articles
Written by Fenton on
Steve Fenton writes in our music, words, and culture categories. He was Editor in Chief for The Mag and covered live music for DV8 Magazine and Spill Magazine. He was often found in venues throughout the UK alongside ace-photographer, Mark Holloway. Steve is also a
technical writer and programmer
and writes
gothic fiction
. Steve studied Psychology at OSC, and Anarchy in the UK: A History of Punk from 1976-1978 at the University of Reading.
Discover More Music