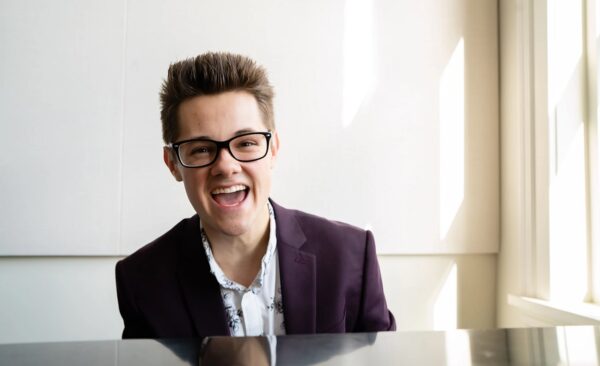 John Paciga
Big Hit Song
Sounding like a Broadway hit song, John Paciga's 'Big Hit Song' is a pastiche that is part Axis of Awesome with a hint of The Horne Section in the accompanying music video. It's cheesy, awkward, and enjoyable.
Musically, the song hits the same zone as many of Paciga's other tunes. We have a piano in the lead, with a tidy drum beat and other instrumentation as applicable. John can sing, so there are no problems in that department, but there is a fork in the road ahead that might force a decision about whether to take things down the Ben Folds route or the Lloyd-Webber route.
For now, 'Big Hit Song' cruises right down the middle, part parody, part musical showcase. It would be unfair to treat the song with more sincerity than it is intended; so we can simply sit back and enjoy the multi-Paciga music video, which could have been made by Blink-182 in 2001 with John shouting down the stairs to ask the band of Johns to keep the noise down and a split-screen of Johns playing all the instruments.
The song is lyrically astute enough to ride the send-up. This is harder to achieve than you might think, with most attempts falling flat. This is the element that kept me interested. This sharp tongue, directed with purpose, could give us some razor-sharp satire before long.
Paciga is something straight outta a capella, a real-life Treblemaker with a cheeky smile and sharp suit. Nice guys don't survive long in the world of music, so let's hope he's got a cupboard full of dead cats somewhere to power the angst a career in music often needs.
Watch Jimmy Eat World – Something Loud
Written by Smith on
Stuart 'Saur' Smith was a prolific writer for The Mag throughout the magazine's lifetime. He combined a day job of temporary office jobs in London with a nightlife of trawling the capital's music venues looking for talent. As well as writing about music, he was a session musician who featured on a number of singles in the 90s. Today, Stuart is a Chief Writer for Phonotonal.
Discover More Music