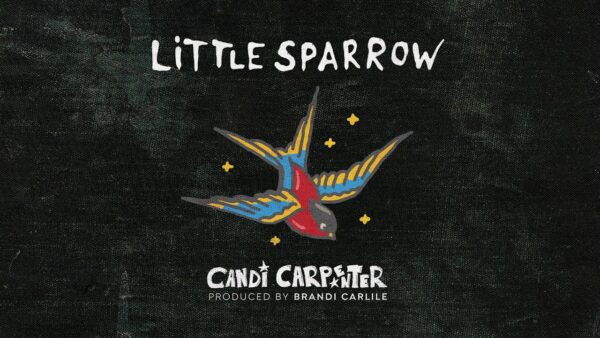 Candi Carpenter
Little Sparrow
Dolly Parton fans need no introduction to 'Little Sparrow', which kicked off Dolly's 38th album back in 2001 and also gave it its title. What does an old punk know about Country legends, you might ask? Well, the album featured a rather brilliant cover of Collective Soul's 'Shine' that gained nothing but respect from my household.
The original 'Little Sparrow' was a plaintive song with tight harmonies, soulful country with big-open-spaces folk. Candi Carpenter's version is faithful enough to the original, with undeniably countrified vocals. However, it's got a haunting twist that moves the song emotionally from the crying-into-the-wilderness into dusky darkness with an ominous weight to the deep drums that supply the rhythm.
Carpenter's voice is strong and emotive, kicking up the dust with passion and able to leap from broken fragility to soaring power with ease. The final section is an epic swirl that ends in a sustained piano note that fades ever so gradually as the vocal is left alone to finish up. A final note seals the deal and it's all over. What an epic song.
Watch Candi Carpenter – Little Sparrow
Written by Smith on
Stuart 'Saur' Smith was a prolific writer for The Mag throughout the magazine's lifetime. He combined a day job of temporary office jobs in London with a nightlife of trawling the capital's music venues looking for talent. As well as writing about music, he was a session musician who featured on a number of singles in the 90s. Today, Stuart is a Chief Writer for Phonotonal.
Discover More Music