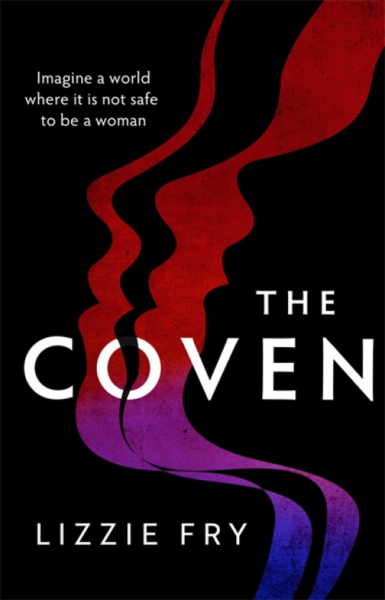 Lizzie Fry
The Coven
At the time of writing, it is not hard at all to imagine the US President as a populist demagogue, but in the hope that this will soon be a distant memory let's zoom in to Lizzie Fry's action-packed fizzer of a witch book. The premise of the book is that magic is present to a greater or lesser extent for most women, whether they are a full-on elemental, or a practical kitchen witch. This provides the perfect platform for the US President to stir up some fear and create The Sentinel, who deploy unreasonable force in the subjugation of witches.
This is the backdrop to a great deal of vivid action, with details that spark your imagination into creating an epic movie-scape of natural and supernatural bursts. From the sticky mud of rural England to the polished gloss of metropolitan America, the scenes really pop out as the story unfolds. For every fantastic element, there is some gritty detail to suck you into Fry's universe, which is perfectly believable throughout the story.
The book isn't overtly a platform for justice activism, but it certainly hits some buttons along the way. It's like The Circle, but replacing privacy as the focus with a shotgun of different social issues.
The big positives in this book include the characters and locations, the excellent descriptions of magic, and the pure adrenaline of the fast pace. For the final chapters, your imagination will certainly be stretched as you try to envision the scale of action that unfolds.
If you want a bit of magic that is solidly earthed, some characters with real-world thoughts, and some explosive skirmishes – there aren't many grown-up books that can deliver what Lizzie Fry has given us here.
Publisher's Synopsis
Imagine a world in which witchcraft is real. In which mothers hand down power to their daughters, power that is used harmlessly and peacefully. Then imagine that the US President is a populist demagogue who decides that all witches must be imprisoned for their own safety, as well as the safety of those around them – creating a world in which to be female is one step away from being criminal…
As witches across the world are rounded up, one young woman discovers a power she did not know she had. It's a dangerous force and it puts her top of the list in a global witch hunt. But she – and the women around her – won't give in easily. Not while all of women's power is under threat.
The Coven is a dazzling global thriller that pays homage to the power and potential of women everywhere. (Synopsis)
Written by Fenton on
Steve Fenton writes in our music, words, and culture categories. He was Editor in Chief for The Mag and covered live music for DV8 Magazine and Spill Magazine. He was often found in venues throughout the UK alongside ace-photographer, Mark Holloway. Steve is also a
technical writer and programmer
and writes
gothic fiction
. Steve studied Psychology at OSC, and Anarchy in the UK: A History of Punk from 1976-1978 at the University of Reading.
Discover More Words