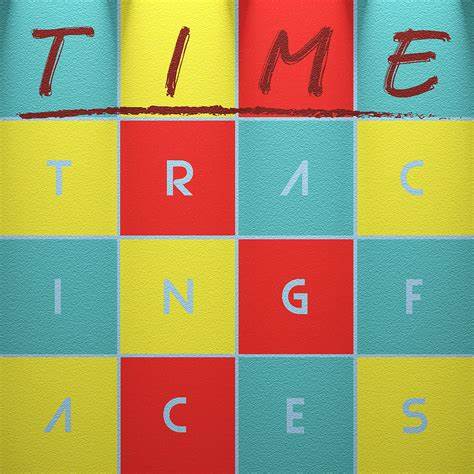 Tracing Faces
Time EP
With a feel-good positive bound, Tracing Faces count us into 'Time', with fronts the EP of the same name. They bring an emo-rock-n-roll freshness to the speakers with crisp guitars and clear melodic vocals – a youthful Jimmy Eat World, if you will.
This tight and crunchy impression is further strengthened in the Weezer-like 'Best I Can'. It's a song with lots of open space, neat sixties rhythmic moments, and some 'aahhhhhhs', 'woah-ohs', and 'la-la-la-la-la-la-las' thrown in for good measure. It's not a retro song, though, by any means. All this sixties reference is bound up in shiny new pop paper and delivered with disarming sincerity.
We are pulled onwards by a great guitar lick that tickles us into '20 Dollar', which is the best song about finding cash on the street you are ever likely to hear. The strange normality of the subject matter, combined with the utter gleefullness of finding a small amount of money is magically wonderful. Sometimes we find we're looking for in unexpected places, like the power-pop positivity of this track. Love it.
Sounding like a Placebo b-side, 'The Static' thrums, murmurs, and washes over the speakers building into an anthemic Jimmy-style chorus. The vocal shows us another side in this song, deep in the verse and plaintive in the chorus. A neat middle section is followed by a breakdown that doesn't lead to a final massive chorus as expected but instead lands right in the intro for 'My Way Out', which is like a White Light Motorcade track.
What a surprising collection, firmly anchored in Drive-Thru territory but with scraps of so many other bands it's really hard to pin down. The final couple of songs have the most gravitas, but something can be said of smacking us in the face with some upbeat material at the start of the EP – and '20 Dollar' is the surprise hit.
Watch Tracing Faces – Time
Written by Fenton on
Steve Fenton writes in our music, words, and culture categories. He was Editor in Chief for The Mag and covered live music for DV8 Magazine and Spill Magazine. He was often found in venues throughout the UK alongside ace-photographer, Mark Holloway. Steve is also a
technical writer and programmer
and writes
gothic fiction
. Steve studied Psychology at OSC, and Anarchy in the UK: A History of Punk from 1976-1978 at the University of Reading.
Discover More Music