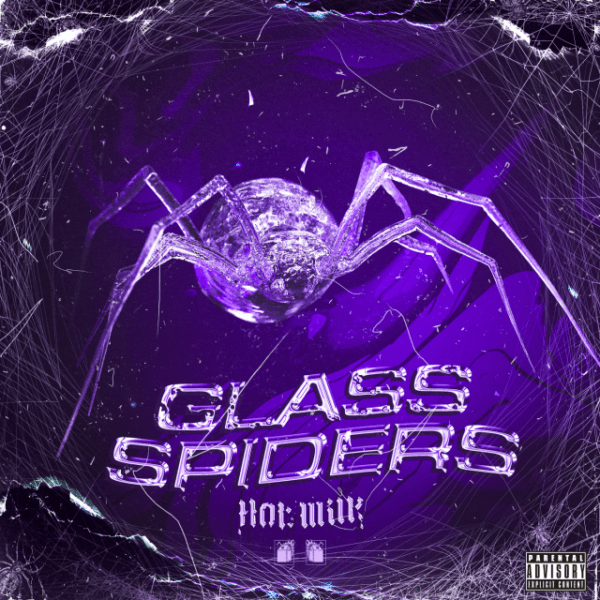 Hot Milk
Glass Spiders
Manchester's Hot Milk are a dual-fronted "emo power-pop" band who blend all-out rock tracks with neat electronic flickers. 'Glass Spiders' fits the band ethos of writing sad songs with happy melodies, neatly slipping desolate lyrics into a pleasing three-and-a-half-minute track.
The vocal duelling works well for this band, who compare well to the likes of Stand Atlantic, All Time Low, and Pvris with their pop-angst. When Han and Jim aren't taking turns, they are harmonising excellently while in the musical department things are slick and solid.
'Glass Spiders' dovetails wonderfully into 'Wide Awake (in awful ever after)' and 'California Burning', giving us variety in terms of pace and focus while remaining unmistakably stamped with the Hot Milk sound.
Watch Hot Milk – Glass Spiders
Written by Smith on
Stuart 'Saur' Smith was a prolific writer for The Mag throughout the magazine's lifetime. He combined a day job of temporary office jobs in London with a nightlife of trawling the capital's music venues looking for talent. As well as writing about music, he was a session musician who featured on a number of singles in the 90s. Today, Stuart is a Chief Writer for Phonotonal.
Discover More Music