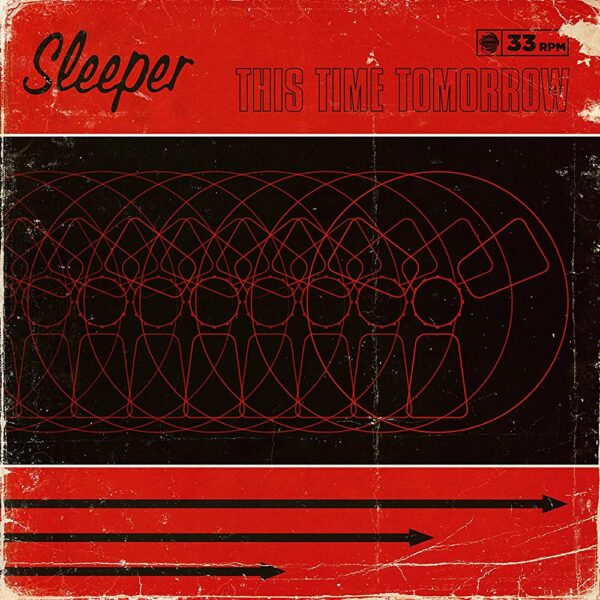 Sleeper
This Time Tomorrow LP
In the heady days of Britpop, there wasn't much in common between the individual bands collected under that banner. What was a common theme was distinct signature sounds. Suede, Echobelly, Blur, Pulp, Oasis, Elastica, and of course Sleeper were all front-runners and there really wasn't much tonal sharing amongst them all – just many different amazing sounds. After their return with The Modern Age, Sleeper have given us another delightful record that is fresh as a daisy and proves they haven't lost their quirky style.
This Time Tomorrow is an album with restrained guitars and subtle keyboards. An amazing rhythmic spring pushes things along and there are interesting lyrics and subtle smart flickers throughout the instrumentation.
With the bounce of 'New Year's Kiss' or 'We Should Be Together', the slightly eccentric 'Cab Song' or 'Let's Start a Fire', the sparkle of 'Will There's a Way', or the hazy 'Goodbye Things to Do', there's a lot going on here. In fact, while there are some big big songs to be found in the back catalogue, this might be one of the most consistently strong collections of tunes in Sleeper's exalted history.
Where The Modern Age gave us a collection of guitar-driven stompers with lashings of keyboard stabs, it's fair to say that This Time Tomorrow is just as vibrant and characterful as any Sleeper album. A mix of mid-tempo bouncers with danceable grooves with a couple of slower emotive tracks that are fresh and sparky.
Watch Sleeper – We Should Be Together
Discover More Music