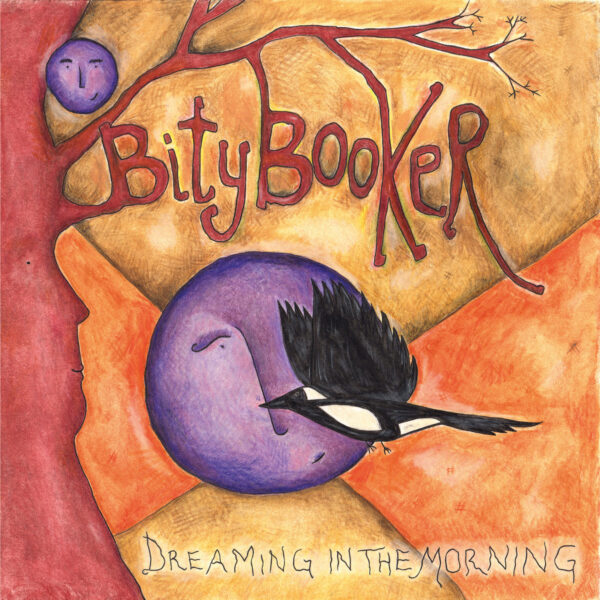 Bity Booker
Gone Bushwalking
With Dreaming in the Morning arriving on 5th March, 'Gone Bushwalking' is our first taste of the eclectic Bity Booker (though this is her sixth release). Complete with a video featuring a purple marionette named Miss Violetta Sorrow, the music and the video are a perfect match.
Sonically, we have a wonderfully plucked acoustic guitar and Bity Booker's voice. It's pared down, but beautiful – like Simon and Garfunkel meets Kate Bush with added Georges Mèliés in the visuals. The opening line of 'call me a dreamer' has flickers of Mazzy Star as the song progresses quickly towards what is more a refrain than a chorus.
Booker's vocal is a real gem; there is a stylised pronunciation that adds character to the delivery, with breathy moments that could be inspired by Björk.
At the tail end, there's a sparse solo, still performed on the lone acoustic guitar, and then it's over. Two and a half minutes of sweet sweet music. Playful and emotive.
Follow this link to find Bity Booker's Dreaming in the Morning on your preferred platform (including vinyl via Bandcamp).
Watch Bity Booker – Gone Bushwalking
Discover More Music