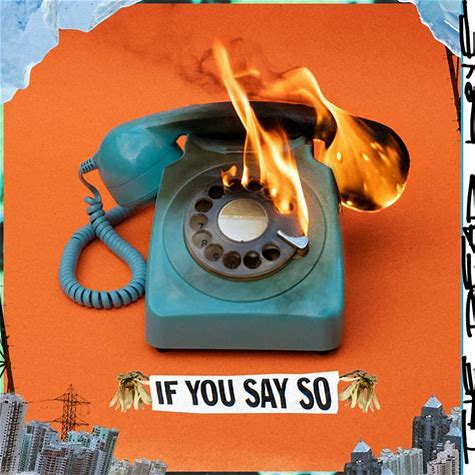 The Dead Love
If You Say So
Having been tipped off about The Dead Love due to their sharing Stand Atlantic's UK tour dates with Lauran Hibberd, we grabbed their latest single and hit the bit play arrow to find out more about them. Of course, it's a bit more complicated than that. We do our research, so we first played through their 2016 long player So Whatever and their 2019 album The Extinction of Unicorns for context. That's twenty-one strong tracks with some utter diamonds for good measure.
Suffice it to say, we now know a thing or two about their songs so we're ready to throw ourselves into 'If You Say So', which is an angsty single resplendent in a parental warning for literally the first line in the song and a chorus that should probably have some kind of warning about not jumping off tables into imaginary mosh pits. In other words, this is an anthem.
A neat riff is the sugary enticer before the verse kicks in with; 'I bang my head against the wall, it's so fuckin' annoying.' The two-part verse builds, the pre-chorus winds things up, then the chorus smashes out with it's rallying 'If you say so' cries.
I loved this single and, in the context of their other music, it can be said that this is polished and hooky like many of their tunes.
You didn't need yet another reason to go and catch Stand Atlantic on tour in the UK, but now you have one anyhow!
Watch The Dead Love – If You Say So
The Dead Love Articles
Discover More Music