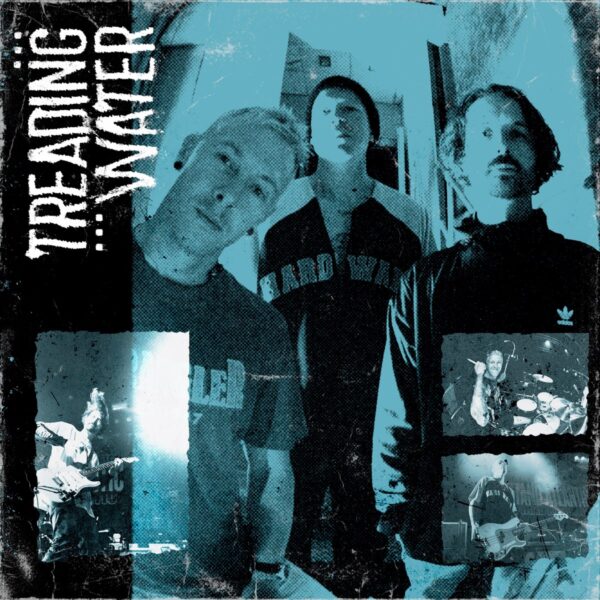 The Dead Love
Treading Water
Treading Water is the first release from The Dead Love in a year. It's a collection of two songs, 'Pulling Teeth' and 'Antisocial' that reminds us that The Dead Love are still ready to deliver great big tracks.
There's no easy way to tell you the news, but this is also the final release from The Dead Love, with the band announcing that their Sydney show on 21st January was their final performance. I know this will make you sad… it made me sad. Let's all be sad together…
Pulling Teeth
A grunge-tinged emo track, 'Pulling Teeth' hits all the right spots with solid beats, sharp-toothed guitars, and a great mood switch to elevate the chorus. The neat choppy verse echoes early Throat, a killer combination of heaviness, stutter, and melody.
The chorus smoothes things out to let the instruments swirl around each other. The way the bass elevates in the first chorus reminds me of Placebo, but the band is brave enough to deliver the subsequent chorus as more of a straight drive.
So take it all out of me
I'm not the person I want to be
A lie just feels like a cavity
A cavity
Just rip it out like pulling teeth
This is a masterclass in adding musicality to a song without harming the storytelling. So many bands let the ability become myopia, but The Dead Love have a steady hand on the reigns. You'll only notice how you feel, not how they managed to wrap their hands around your vital organs.
Listen to The Dead Love – Pulling Teeth.
Antisocial
With the stomping pace of a setlist ender, 'Antisocial'. This song combines the intelligent emo of The Early November with a chorus such as Stand Atlantic often provide. Suffice it to say, it's pretty anthemic.
Watch it fall apart, it's coming to an end.
The song really shifts up and down the dynamic scale. Sparse moments are contrasted with full-on slamming sections. It's got compositional complexity that goes well beyond your typical song structure. There are certainly identifiable elements, but you don't feel that it's a series of repeated movements, more a flow through a theme.
It's rather special, really!
Listen to The Dead Love – Antisocial.
Summing up Treading Water
If you're going to leave people waiting for a year for a record, it almost seems unfair to hit them so hard with two of your best songs ever. The Dead Love show no mercy in this respect as this double a-side is nothing short of stunning.
The Dead Love Articles
Discover More Music