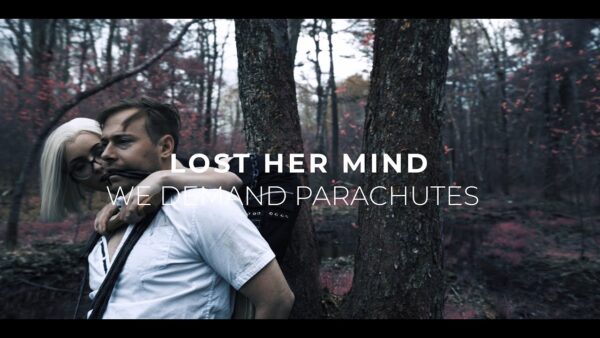 We Demand Parachutes
Lost Her Mind (feat. Olivia Castriota)
We Demand Parachutes are a New England band that '…blend nostalgic 2000's rock roots with the big pop hooks of today.' A self-proclaimed and accurate description based on this single.
With a very deliberate start with the bass and drums prominent, 'Lost Her Mind' immediately ensnares your attention as it builds to a chorus that anthems-up like Jimmy Eat World crushed together with Something Corporate. The song has a way of melting you into the chorus, which is unusual in a world of face-punching explosive chorus lines; this is a good choice for this song as it gradually becomes more swimmy and absorbing.
Olivia Castriota's vocal lands in the second verse, powerful and full of character. It was a great idea to add this vocal counterpoint to the song.
We Demand Parachutes have a great song with nice attention to the dynamics. It's a recommended listen.
Watch We Demand Parachutes – Lost Her Mind
Discover More Music