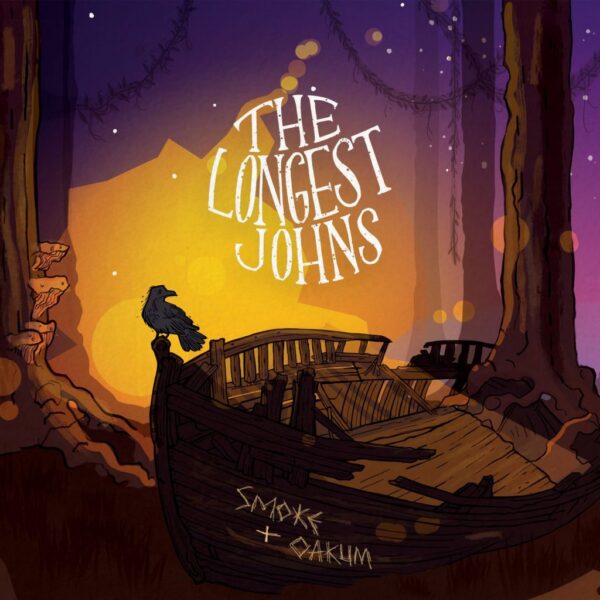 The Longest Johns
The Workers' Song
Featuring Seth Lakeman, 'The Workers Song' is our final preview before The Longest Johns' new album, Smoke and Oakum, hits our speakers on 28th January. So, what can you expect when you hit play on this single?
This is one of those astute folk songs, which seems to remain relevant no matter what century and decade you associate it with. Unlike Ed Pickford folk-guitar original or the Dropkick Murphy's faster version, this rendition is a cappella, and with a rhythm that really shoves the theme to the forefront…
We're the first ones to starve, we're the first ones to die
The first ones in line for that pie in the sky
And we're always the last when the cream is shared out
For the worker is working when the fat cat's about
There is something reassuring in folk music that sinks it claws into social and political issues. We have a great vocal performance and also some gritty lyrics to bend our ears around. I personally love how The Longest Johns switch from fully accompanied songs to rich vocal-only performances.
And when the sky darkens, and the prospect is war
Who's given a gun and then pushed to the fore?
And expected to die, for the land of our birth
Though we've never a one lousy handful of earth
Along with the wreck-rescuing 'The Mary Ellen Carter', with its subtle instrumentation and shuffle beat and the plaintive 'Hard Times Come Again No More' – it looks like we're in for a treat when Smoke and Oakum lands later this month.
Watch The Longest Johns – The Workers' Song
Written by Fenton on
Steve Fenton writes in our music, words, and culture categories. He was Editor in Chief for The Mag and covered live music for DV8 Magazine and Spill Magazine. He was often found in venues throughout the UK alongside ace-photographer, Mark Holloway. Steve is also a
technical writer and programmer
and writes
gothic fiction
. Steve studied Psychology at OSC, and Anarchy in the UK: A History of Punk from 1976-1978 at the University of Reading.
Discover More Music