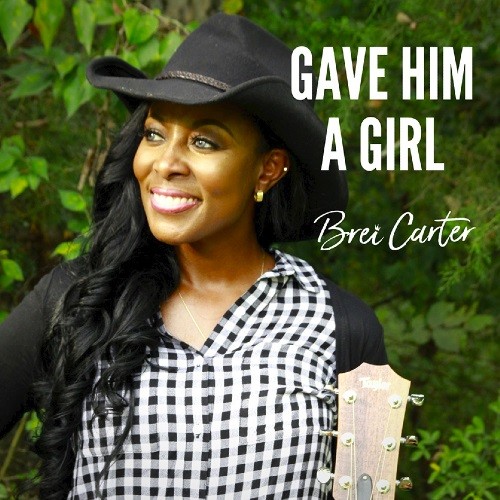 Brei Carter
An Introduction
Brei Carter is a pop/country crossover with a smooth soulful sound. She doesn't have a new release out, but we took this opportunity to catch up on her story to date. So, let's rewind and race through a selection of songs from 2019-2021 to find out what Brei is all about.
The oldest single, 'Country Choir' is certainly a pop/country bullseye. It has slide guitar, a steady beat, and that smoky palm-muted feel in the verse. The chorus is open chords and a melody that definitely draws on the kind of country music that has found its way into the charts worldwide. There's a neat break at the end of the chorus and a smoldering solo. It's all there.
With a great violin-enhanced intro, 'Here's to Nowhere' is a bouncy track that sits alongside 'Country Choir' rather well. We are skipping a few tracks here, which we'll mention shortly. The lyrics about cold beer and friendship make this a feel-good anthem.
I'm a big fan of the musical arrangement in 'Gave Him a Girl'. This single stands out with a richness that really hits the spot. The lyrics are potentially autobiographical (I'd love to know if they are) and it's worth finding out the lyric video to really appreciate this track.
The other song that really stands out for me is the dusty foot-pace of 'Propane', which is darker than the other songs. It's got a simple walking beat and feels like a folk song. Brei's voice does a good job moving up and down the registers in this song and it creates a real mood.
There are also a few below-mid-tempo emotional numbers, but the slightly more stompy material is interesting too. 'Yours' is the best of the slower songs, definitely sung from the heart and 'Kiss and Angel Good Morning' is a strong country song with a soulful chorus.
Brei's voice has no trouble with the melodies and it's smooth and silky. The country twangs are subtle and I know that some country fans would want more of that side of the vocal. I'd like to hear a bit more of the lyrics come through in the styling, but this is my only feedback on the singing.
This is full-on hunting, fishing, drinking country singer with a collection of classic-sounding country songs with a lyrical twist.
Watch Brei Carter – Gave Him a Girl
Discover More Music