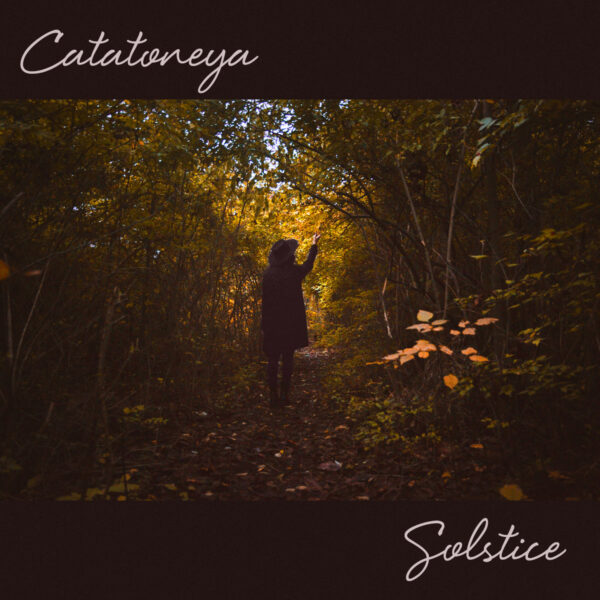 Catatoneya
Solstice LP
Formed in 2016, Catatoneya is a alternative rock band from Pittsburgh who offer a guitar-led intelligent sound with tightly co-ordinated rhythm. Their long-player, Solstice, was released in February.
From the opening of 'Lohn Jennon' right through to 'Brave At All', there are some key elements to the sound. The drums are tight and dry, with the bass adding a Britpop presence with its runs. The guitars are accomplished and draw from a host of classic genres. When you add the vocal, with it's end-of-line rasps and cries you get a sound that conjures, at time, Supergrass, Manchester Orchestra, Spin Doctors, and Longpigs.
'Aphrodite' is a great song to start with if you haven't heard this band. It fizzes along melodically, with almost bluesy undercurrents. There are lots of songs that slide alongside this track in their driving rock sound.
'It's Not Flying It's Falling With Style' is one of the stand out tracks, with all elements coming together to form a song that smokes the verse, has a neat chorus call, and a blazing bit of guitar work in the chorus; not unlike it's partner on the album 'Catatonia'.
For something different, try 'Matthew'; a song with swagger and a great way to hear Zachk Cain's voice while the rhythm section supplies a playful beat in the verse.
The record has a certain guitar renaissance feel, you don't get smouldering solos like this so much these days, but they could make a come back as applied here; short and brilliant. This album is a production beauty that will appeal to a wide audience, it's got classic rock, hints of psychedelic rock, Britpop, indie, and funk rock.
This is the kind of music that will appeal to musicians as it's got complexity and sounds amazing.
Discover More Music