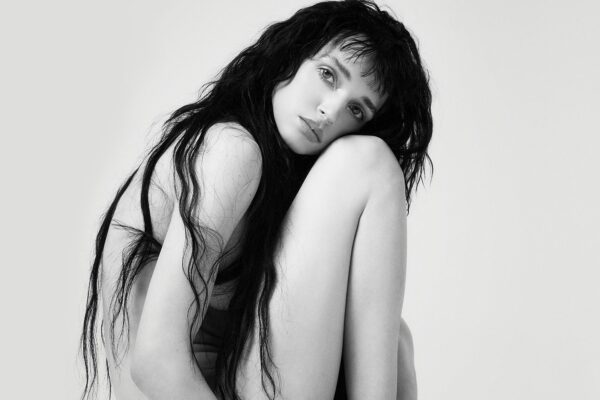 Poppy
Stagger EP
You genuinely never know what will happen when you put Poppy on the hi-fi. Every musical style is fair game for past records, sliced and diced into one of the best examples of switch-up genre-bending. So, sit back and relax as I'm gonna review this EP in a minute.
This four-track harks back to new wave and alternative of some serious vintage. It's deeply punk-rooted. So, yes, it's another new direction for Poppy – but as she points out on this record: "You push me into spaces to fit!" This could well be a rebellion against anyone who wishes Poppy would "settle down". Well, screw those people because when someone behaves themselves, we call it pop music.
It kicks off with 'FYB', fast and chaotic with angsty lyrics. The verses are otherworldly atmospheric like a Gothic novel, before the expletive-laden chorus kicks back in, with added twists into hard-rock and visceral backing vocals. It sounds mad, but it's artful.
'Pocket' kicks out synth beats, which echo around cold hard surfaces. It transforms throughout the verse into a vibrant punk-tinged urgent song. The 'I stood for you-oo' line crackles with late-seventies hooks, the song hitting the right vibes to be an honest tribute to the punk sounds (much like 'Draculads').
The EP is fast-forwarding through the punk era as 'Shapes' starts shifting into the next musical wave with a fuzzy tone and lots of melodic moments. There's still lots of experimental content thrown in, but it's more subtle on this track, which I'm unable to take a subjective view on because I love the crazier moments just as much as I like how straightforward this song is.
Title track, 'Stagger', has incredible Siouxie and the Banshees flashes, a big instrumental creation with moonlike gravity and phases. It also hints at Bristolsound in some of the beats. The song pushes the vocal to the fore, where it threads a sweet melodic line with the softest of edges.
Say what you like about this trend for hybrid experimental music, Poppy brings diverse ideas together into amazing tracks. It's just as good whether it's full-tilt rage or fluffy cuteness because underneath these stylistic flourishes are eye-peeling lyrical slaps.
Written by Fenton on
Steve Fenton writes in our music, words, and culture categories. He was Editor in Chief for The Mag and covered live music for DV8 Magazine and Spill Magazine. He was often found in venues throughout the UK alongside ace-photographer, Mark Holloway. Steve is also a
technical writer and programmer
and writes
gothic fiction
. Steve studied Psychology at OSC, and Anarchy in the UK: A History of Punk from 1976-1978 at the University of Reading.
Discover More Music