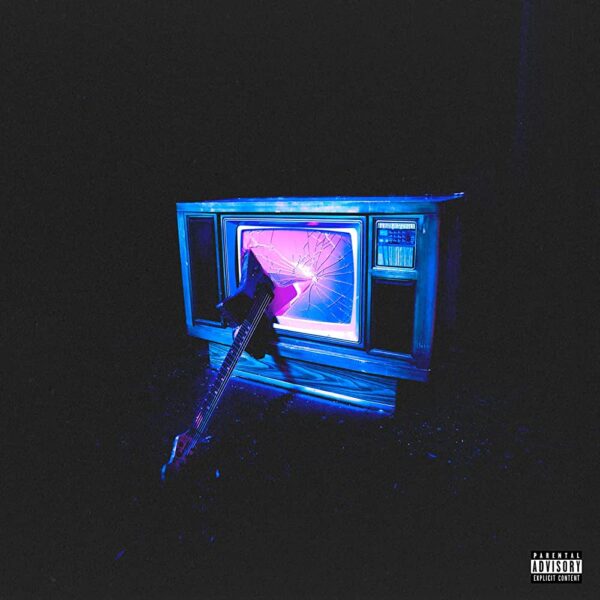 Willow
COPINGMECHANISM LP
Arriving with more angle brackets than a Bruce Lawson HTML tutorial, Willow's <COPINGMECHANISM> is a creative exploration of sounds all anchored to an amazing vocal.
Let's start with a race through the tracklisting. '<maybe> it's my fault' races from an indie-fied crunch to metal-orbital – all in the name of bruised relationship emotion. The guitar motif and neat beat suck us into 'Falling Endlessly', with an exotic pre-chorus that prepares us for launch. Next up, 'curious/furious' isn't a tribute to independent record labels and publishers but a song with poetic lyrics that border on Stoic philosophy.
'WHY?' shouts the next song title, but the song is more introspective than the all-caps title. When it gets going, it's like Paramore meets Johnny Marr with an oddball drum and bass inspired break that's worth the price of the album on its own. The title track, '<Coping Mechanism>' has a baritone line that's reminiscent of Wet Leg, with a Brian May solo and a strong chorus. We then have the rich electric guitar tone of 'Split', a song with chills and sway. This blends rather well into the sparky 'hover like a GODDESS'.
We then have 'ur a <stranger>', which has flicker of White Light Motorcade and a really amazing sonic flow. This is my absolute favourite song on the record. Amazing. The final run consists of 'Perfectly Not Close To me', with Yves Tumor, a smoky track with emotive crackles, the jazz-tinged 'No Control', and the emo-pop of 'BATSHIT!'
Summing up <COPINGMECHANISM>
Thematically, this album is an explosion of thoughts and emotions. The lyrics are powerful and painful, vulnerable and empowering. There's a lot more music these days where people just tell you what it's like to live inside their heads. Willow, Hot Milk, Pretty Sick and more all open sore wounds so we can all share the experience of this confusing life.
The surprising thing, for me at least, is that the gargantuan mid-song genre feints on <COPINGMEHANISM> add so much to each song. This isn't the hybrid mashups we're used to, it's a little more artful than a cute/rage switch-up.
The album might be missing a few closing tags, but we still find it to be valid.
Watch Willow – ur a <stranger>.
Written by Smith on
Stuart 'Saur' Smith was a prolific writer for The Mag throughout the magazine's lifetime. He combined a day job of temporary office jobs in London with a nightlife of trawling the capital's music venues looking for talent. As well as writing about music, he was a session musician who featured on a number of singles in the 90s. Today, Stuart is a Chief Writer for Phonotonal.
Discover More Music