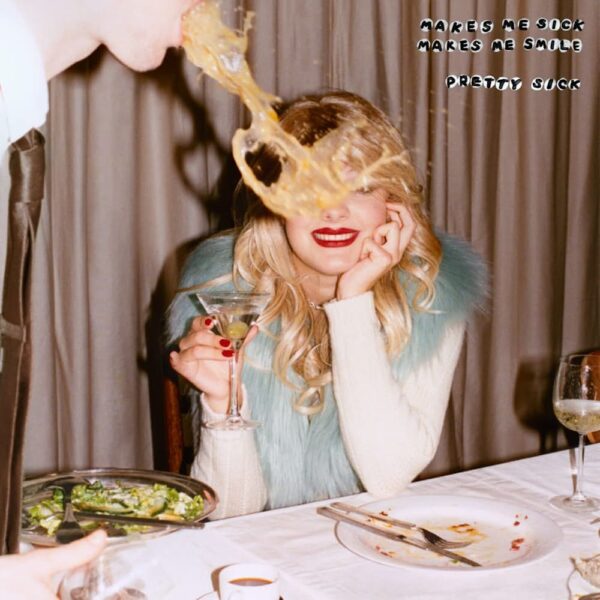 Pretty Sick
Makes Me Sick Makes Me Smile LP
Pretty Sick have quickly shown themselves to be subversive, smart, and creative with a string of off-the-wall singles that have set them on their current path to alternative oddball success.
Interestingly, this record hit the hi-fi directly after Bush. The contrast between the two albums shows what an amazing thing music is. For Bush, their searing variations on a theme made the album great, whereas Makes Me Smile Makes Me Sick shines through its total lack of consistency. This is an album of eclectic songs that skips from place to place to offer a fickle delight.
To wit, 'Yeah You' starts the album with a salt-sweet gush before the rug is swept away for the alt-rock baritone of 'Drunk'. Then there's lo-fi fuzz and sneer, regretful shuffle, angsty punk, and tenebrous hangover chill. We're not even done yet, because there's new wave, post-punk revival, and even Britpop flickers.
I'm serious when I say this record only loosely offers a game of snap as it references Smashing Pumpkins, Elastica, The Hold Steady, Hole, Pixies, and Blondie in surprising ways. This divergent collection is glued together with the polyvinyl acetate of Fuentes' songwriting. It's a naked and direct narrative of relationships, places, and planetary movements; all filled with open-wound emotion.
The most you listen to this album, the more it changes and morphs like a magic trick. Each play-through has different stand-out tracks. The album is 43 minutes but feels shorter.
You really have to spin this record a few times, and you'll start to notice the songs as they pop out. To help you slide into it, here are two songs that show not just how good the record is, but how different they are.
Listen to Pretty Sick – Dirty.
Written by Fenton on
Steve Fenton writes in our music, words, and culture categories. He was Editor in Chief for The Mag and covered live music for DV8 Magazine and Spill Magazine. He was often found in venues throughout the UK alongside ace-photographer, Mark Holloway. Steve is also a
technical writer and programmer
and writes
gothic fiction
. Steve studied Psychology at OSC, and Anarchy in the UK: A History of Punk from 1976-1978 at the University of Reading.
Discover More Music