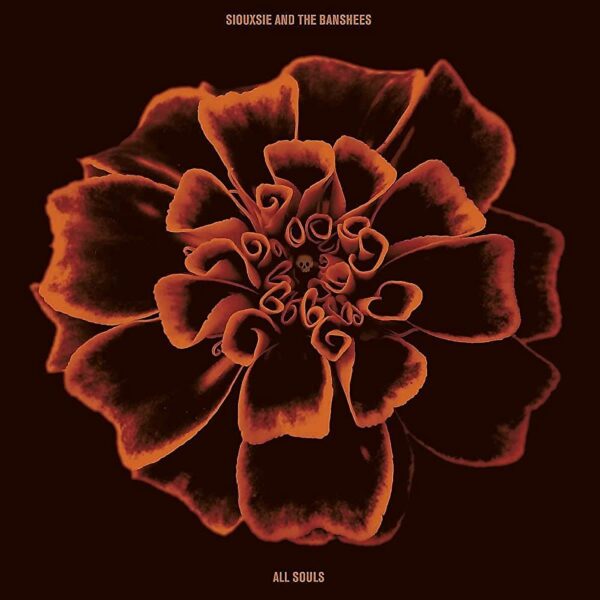 Siouxsie and The Banshees
All Souls LP
Woven into the very fabric of the punk movement, the musical arc of Siouxsie and The Banshees is a jaw-dropping progression from those very first punk moments into an experiment-fuelled discovery of new sounds.
In terms of punk credentials, they were part of the Bromley Contingent (a name Steven Severin disliked) and were there when the Sex Pistols swept aside glam and prog, handed the drum sticks to Sid Vicious before he took up bass guitar, were there when Grundy jettisoned himself from his job, and paved the path for post-punk and alt-pop.
Asides from their origin, they became one of the most influential bands ever, with both of their John Macs (McGeogh and McKay) widely regarded as all-time greats. No two albums were ever the same as they pushed themselves to make different and brilliant albums.
All Souls captures this extensive catalogue. Ten songs hand-picked by Siouxsie Sioux and re-mastered at Abbey Road.
There are some big tracks here, for sure, but also some lesser know rarities plucked from the flip side of their singles. This makes the collection a bit special as the Autumnal theme forms a story throughout the songs, which the sonic adjustments aids by bringing commonality to the tone.
It's hard to select stand-out songs from a strong pack, but 'Sweetest Chill' and 'Something Wicked' are great lesser-known tracks, while 'Spellbound' and 'Peek-a-Boo' show off the new mix. In terms of showcasing the experimental credentials of the band, 'We Hunger' is the perfect selection.
The album is interesting because it's not a greatest hits or singles collection. It's more curated and personal. The strong occult and mortality theme along with the marigold artwork make this a perfect October release, referencing 'El Dia De Los Muertos', a b-side from 'Last Beat of My Heart', which features on the album.
The album is available on a limited edition orange vinyl, or a standard release 180g black vinyl.
Written by Fenton on
Steve Fenton writes in our music, words, and culture categories. He was Editor in Chief for The Mag and covered live music for DV8 Magazine and Spill Magazine. He was often found in venues throughout the UK alongside ace-photographer, Mark Holloway. Steve is also a
technical writer and programmer
and writes
gothic fiction
. Steve studied Psychology at OSC, and Anarchy in the UK: A History of Punk from 1976-1978 at the University of Reading.
Discover More Music