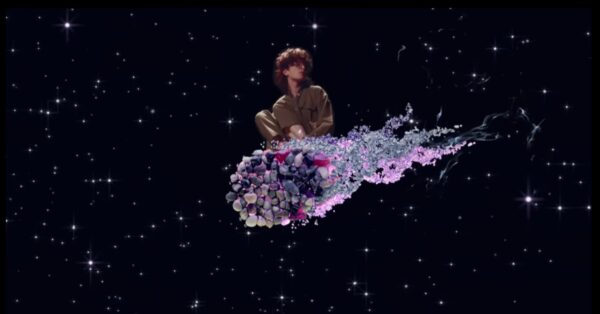 Cavetown
1994
Flying on screen like Nyan cat and sounding like Passenger crossed with Owl City, Cavetown's new single '1994' is a glimmering pop comet from forthcoming album, Worm Food.
Stylistically, Cavetown are in the alt-pop zone with intricate guitar, synth sparkles, and the ability to surprise when things get going. At least, that's what we get from '1994'. It's got lots of detail, decent sway, and a neat break.
Robin Skinner supplies his breathy melodic vocal to this song, soft and warm. The balance between crystalline guitars, crunchy ones, drums, bass, and synth isn't constant in this song. They all come forward at various times to colour in the picture. It's eclectic but very, very good.
Fans of the last album, Sleepyhead, will certainly love this record. It is, perhaps, even more refined – and things were incredibly tidy before! Maybe the influence of two very musical parents has brought a different kind of composition to Cavetown's songwriting.
Cavetown Articles
Discover More Music