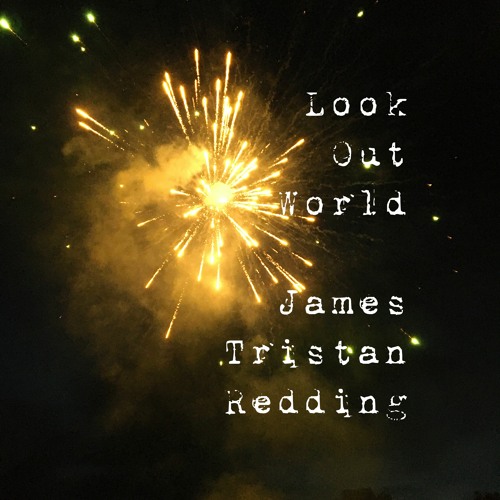 James Tristan Redding
Look Out World LP
Twenty-five years after his debut album, James Tristan Redding has lived through panic attacks, Lyme disease, Covid, salmonella, a breakup, and an IRS audit. And that's just while recording this album. Look Out World is a heady mix of folk, pop, and country, with different instruments leading the way at different times.
I love the opening track, 'All I Need and More'. It has a great keyboard sound bed, with momentary references to turn-of-the-century U2. The vocal is like narration in the verse, feeling close to the feelings inscribed in the lyrics. The melody sweeps in gently for the chorus with the guitar pedalling from the verse transitioning into swooping strums.
Despite this alt-pop beginning, most of the album follows a folksy acoustic path, with songs like 'Building a City' and 'Until Such Time As The Morning Comes For Me'. There's a dash of country for 'Lucky Penny' and a slice of piano in the lead role for 'Many Ways to break a Heart'.
Some moments hark back to the transformation in the British music scene at the start of the eighties, flickers of the Beatles' acoustic songwriting, and some folk storytelling numbers. The folk and pop sides of the record connected better with me, but I'm super fussy around country music.
The lead sound in 'A Mouse Dreams Of Becoming A Tree. A Tree Dreams Of Becoming A Bird.' is one I'm a big fan of. It's ambient but strong. I would have loved to hear more of this as well as more of that richness from the opening song.
One thing is clear – this album is wide open and raw when it comes to emotions. You can really taste the salt in the tears on this recording. 'All I Need and More' is unparalleled on the record; a real sparkling richness that contrasts with the generally downbeat songs on the album. However, 'Mercy Mile' and 'New Years for Everybody Else' also stood out as great tracks.
Look Out World is out on 17th February, 2023. You should be able to grab it on your preferred streaming platform, or on vinyl.
Discover More Music