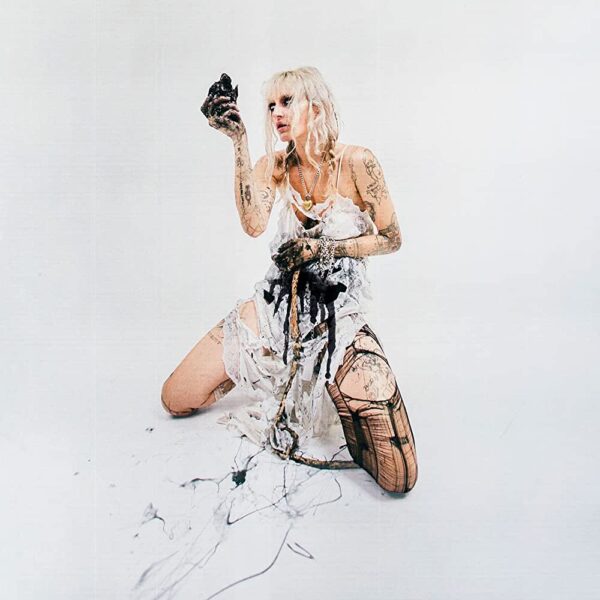 Royal & the Serpent
Happiness is an Inside Job
Royal & the Serpent lands at the heavier end of edgy pop-punk, close to the crossover with metalcore. The sweet vocals and candy-pop moments suddenly raise hackles and bare teeth to deliver smouldering noisewalls.
'I'm Fine' has an ice cream intro and a pop verse. There's a dreamy pre-chorus, and then an angular chant of 'I'm Fine' scratching up the chorus. The wire-tight angular parts of the song cut through the soft pop in a jarring audio shock. So far, so good.
There's a goodly amount of EQ shift for the music in 'Death of Me', pushing it deep underwater initially. It morphs out crispily as things head towards the pre-chorus. The chorus itself is a wonderfully aware anthem. This is my favourite song on the EP.
I see a world where people
Hide behind machines
Don't forget to breathe
I need a heart that doesn't break and doesn't bleed
Happiness will be the death of me
'Love Abuser (Save Me)' has strong grunge vibes, landing squarely in Live Through This territory. The chorus is suitably hook-laden, and the song chugs and roars. Things morph into the pop-punk anthem 'Happiness 4 Dummies', which lands like a rockier version of Bowling For Soup (if BFS had bigger problems than being prom outcasts).
The EP ends with 'No Regrets', a cracked and delicate emo track with pop sensibilities. By now you may think that the record, by description, sounds confused by its variety, but it works thanks to consistently sharp-edged lyrics and violent direction changes.
This will appeal to fans of crossover artists like Poppy and Sophie Powers.
Watch Royal & the Serpent – Death of Me.
Written by Fenton on
Steve Fenton writes in our music, words, and culture categories. He was Editor in Chief for The Mag and covered live music for DV8 Magazine and Spill Magazine. He was often found in venues throughout the UK alongside ace-photographer, Mark Holloway. Steve is also a
technical writer and programmer
and writes
gothic fiction
. Steve studied Psychology at OSC, and Anarchy in the UK: A History of Punk from 1976-1978 at the University of Reading.
Discover More Music