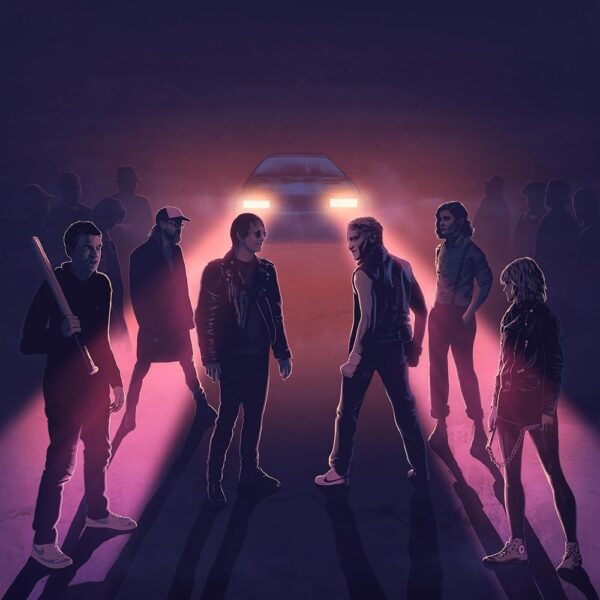 Ash vs The Subways
Oh Yeah
Pick a side, because Ash are squaring up against The Subways for a song-swap double a-side. Ash take on 'Oh Yeah (Teenage Years)' while The Subways bang out 'Oh Yeah (Taken Over)'. Oh yeah!
Oh Yeah (Teenage Years)
The Subways' original of 'Oh Yeah' had a stomping punk-infused beat and wiry guitars. Dual vocals provided some switch and it had that unmistakable turn-of-the-century sound. It was released as track seven on their 2005 debut.
As you'd expect, Ash deliver the song in their own inimitable style. In their hands, it has a rock and roll feel. The guitars are thick and buzz along to the beat. There are a lot of changes in technique, though all the elements are faithfully present.
These teenage years well they don't last
(Oh Yeah, Oh Yeah)
These teenage lips they speak too fast
(Oh Yeah, Oh Yeah)
Oh Yeah (Taking Over)
When Ash released 'Oh Yeah', it was the fifth single from their debut studio album, 1977. It was their 4th top-40 hit, because 'Kung Fu' only hit 57 in the UK (though you wouldn't believe that if you were around at the time… that song was loved).
The Subways deliver the elements faithfully, the song buzzing along with a similar drag to the beat. There are some great backing vocals thickening up the chorus and the song is melodic and rich.
It'll be a challenge, going head-to-head with our heroes, Ash – but we'll give this no-holds-barred rock battle everything we have! It's such an honour to be sharing space on a 7" single with them. We've loved their Oh Yeah since we were kids, so we hope we did it justice! And we can't wait for you all to hear what they did with our Oh Yeah!

Billy Lunn
Better Together
We love a collaborative song swap. Remember when Manchester Orchestra and Jimmy Eat World swapped 'Tables For Glasses' and 'Telepath'? It's a neat thing to hear a band give their take on a song.
With Ash and The Subways, the single had a super-limited edition one-off pressing. There are only 1,000 of those and there will be no future pressing. However, the songs have just landed on digital services – so if you missed the vinyl, you can at least enjoy the songs.
Written by Fenton on
Steve Fenton writes in our music, words, and culture categories. He was Editor in Chief for The Mag and covered live music for DV8 Magazine and Spill Magazine. He was often found in venues throughout the UK alongside ace-photographer, Mark Holloway. Steve is also a
technical writer and programmer
and writes
gothic fiction
. Steve studied Psychology at OSC, and Anarchy in the UK: A History of Punk from 1976-1978 at the University of Reading.
Discover More Music