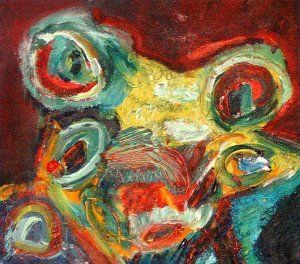 Originating in San Francisco and Dundee, The Kates offer a good old-fashioned rock 'n' roll record in All Over Now, thier new four track EP.
Released today, this is a record for people who just want to hear some damn good songs. 'All Over Now' is a modern classic, right from the start it pulls you in with smart vocal and musical hooks. Pleasantly, the solo is a subtle compliment to the melody rather than a showcase for individual talent and the whole composition benefited from four musicians doing a solid job without over playing.
'It Never Goes Away' is a reflection of early sixties sounds fused with a modern sense of structure. Some great crunchy guitars and another big chorus keep up the standard set by the first track.
On the other side of the plastic, 'Kates Yellow Car' has a great beat and some interesting lyrics, while 'Hold On' adds yet another memorable chorus.
The Kates make music that sounds like it belongs on vinyl. Without sounding recycled, the record harks back several decades through the greatest rock and roll. We can't wait to here more – but the album won't be available until March 2004!