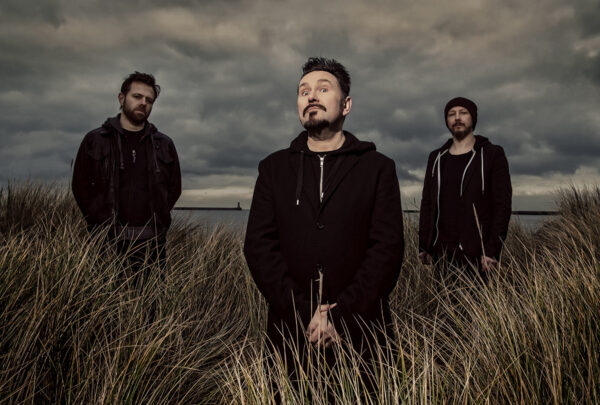 Therapy?
Live (Amplifier / White Light Motorcade)
The Wedgewood rooms consistently manages to pull in big bands for intimate gigs. On this occasion, Irish rockers Therapy? came to town to supply the goods.
White Light Motorcade kicked things off with an excellent performance. A set full of great songs was backed up by a strong stage presence. It can be hard work warming up a room full of people who can't wait for the headliner, but WLM made it look easy.
Top moments in their set included an excellent track titled 'My Way', which is a great example of White Light Motorcade's songwriting ability. A stomping beat charges through to the anthemic chorus and before long you're singing it too "My way! It's gonna be my way! Ohhhhh yeah!"
Second band on, Amplifier, did perhaps milk the end of each song a little too much, but they were a popular act with the crowd. I was left wondering whether they always drag out those endings, or whether it was a symptom of the occasion and energy in the room.
With so many albums behind them, each containing a wealth of great songs to choose from, Therapy? could probably tour the whole country without repeating a song. The mix of tracks did cover practically every album and included recent double a-side 'If It Kills Me / Rust'.
Therapy? managed to whip up a real frenzy during their set and, as always, had plenty to say in between each tune to engage with the fans.
It's not often you get to hear tracks such as 'Going Nowhere' and 'Stories' next to 'Straight Life' and 'Church of Noise' and you have to wonder why Therapy? don't get more coverage. A genuinely talented band with deep lyrical poetry; there isn't a bad record in their entire catalog!
They certainly pleased the fans once more tonight.
Written by Smith on
Stuart 'Saur' Smith was a prolific writer for The Mag throughout the magazine's lifetime. He combined a day job of temporary office jobs in London with a nightlife of trawling the capital's music venues looking for talent. As well as writing about music, he was a session musician who featured on a number of singles in the 90s. Today, Stuart is a Chief Writer for Phonotonal.
Discover More Music