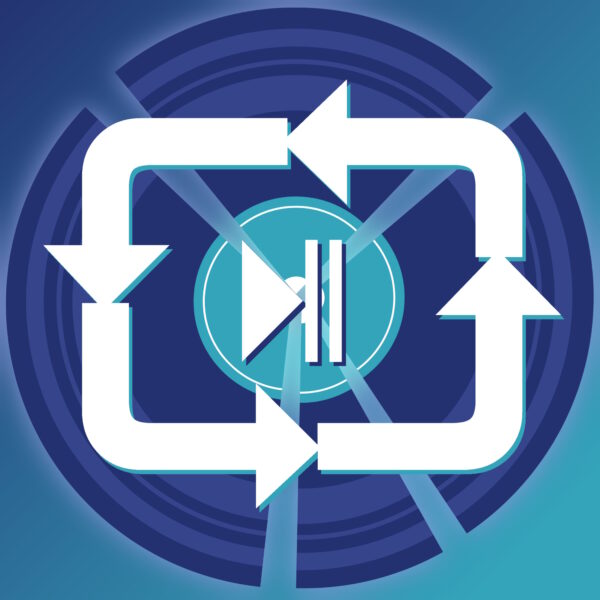 May Dispatch: Music on Repeat vol. 3
Welcome to another Dispatch! I can hardly believe this series of articles is still going and I've got things to write but that happens with so much good music all over the place!
Some suggested this should be called 'Pete on Repeat' but you can't blame me, sharing is caring.
What is the stuff we listened to in the last three months? There's plenty so let's have a look – and as usual, there's no particular order.
Metallica – 'Lux Æterna'
There were many refusing to believe Metallica could come up with a good album. Funnily enough, they have. Even my friends stand corrected, often saying that 72 Seasons grows on you fast.
It does.
It's one of the best albums Metallica produced in a decade. The plethora of great riffs, brilliant lyrics, and music that feels like good old Metallica are back is definitely a good sign before their upcoming tour.
You can find out more in my review of 'Lux Æterna' but you'll likely want to go to your favourite streaming service and listen to both the song and album.
Candi Carpenter – 'Novels About Vampires' & 'Nervous System'
Candi Carpenter has been a staple for a while now. It's no surprise though. Can you imagine hyperbole, horror, and good dark pop music working? We certainly can and so does Candi. Or vice versa.
I still remember Fenton mumbling something about a country singer and their good song we all should listen to. We all ignored him until he hit play. He was, of course, talking about Exorcist.
There are a few more songs out and our fondness of her music is only growing stronger. Candi is the dark lady of songs that are not pink, rainbowy, or sweet. They're sweet but in a dark and often uncomfortable way. I mean, can you imagine Taylor Swift singing about trepanations, rape, or being full of hate? Yeah, that's why we love and need Candi. 🖤
In 'Novels About Vampires', Carpenter confronts (naive) dreams with brutal reality:
Your skin was pale your eyes were red
You sold weed to the pot heads
You felt me up behind the dumpsters
I never got the sex talk from my mother
I was ashamed, and I was repressed

Candi Carpenter – Novels About Vampires, verse 2
Candi Carpenter – Novels About Vampires
So much said in a few words it just makes you wonder how she does that. The brutal honesty is almost as painful in 'Novels About Vampires' as much as it is in 'Nervous System'.
I'm hoping an album is on the way because all these singles are not enough anymore.
Candi Carpenter – Nervous System
Manchester Orchestra – 'Lose You Again'
Manchester Orchestra, or MancO, as we internally call the band, has still been around in our minds and definitely in the minds of our readers as it was the third most-read article in April.
I think I cover everything in my review of 'Lose You Again'. The storytelling is masterful, the order of events uncertain, and so are the participants. A true instrumental gem.
'Lose You Again' is one of those songs that was able to divide the team because you can't be entirely sure what is going on, who the characters are, or whether the story is linear.
Manchester Orchestra – Lose You Again
Rachel Chinouriri – 'Ribs'
This Dispatch wouldn't be complete without a few others but mostly Rachel Chinouriri because you don't often see an artist stopping mid-song/video clip to explain what they're working on and singing about. Only when it's a song about a man who felt like a chest infection under Rachel's ribs while she was actually having a chest infection. And that may be an indirect quote.
The song casually resumes as if nothing happened and it never stopped but you can read that and more in our review of 'Ribs'.
If you want to see Rachel live, you'll have plenty of opportunities this summer at various festivals. You can always go and see her at her many London (mainly Hoxton) gigs as well.
Ultimately, if my words are not convincing enough, Beck closes his review with these:
Like Rachel's other recent work 'Maybe I'm Lonely' and 'I'm Not Perfect (But I'm Trying)', this song is going to end up being the anthem for large swathes of festivalgoers.

Beck's review of 'Ribs'
All there's left to do is listen to the bit now…
Foo Fighters – 'Rescued'
I originally wanted to review Foo Fighters' 'Rescued', from the upcoming new album But Here We Are, but failed due to extremely demanding (work) life and when I got to it, there were already way too many reviews. So I figured I'd leave it to the other experts… only to find a way to talk about it anyway.
The song is about the tragic death of Taylor Hawkins during the last tour and everything else the band had to go through in the last year.
The first verse gives it away:
It came in a flash
It came out of nowhere
It happened so fast
And then it was over

Foo Fighters – Rescued, verse 1
And the song? It's good, it's a good promise making me believe the album will be good but… the song itself feels like we've heard it before. I'm not able to pinpoint the exact song(s) that reminds me of but I'm pretty sure it's not super original. And yes, we're talking about rock music and a band that's been around for ages.
BTW, have you noticed that Grohl resembles the drummer from Nirvana? He could be the perfect replacement for Hawkins, right? (Ehm.)
London Grammar – 'Strong'
London Grammar falls into a slightly odd category in my books – I either listen to their albums nonstop or not at all. However, they're always on my list and I guess it was their time again.
'Strong' is one of the most powerful songs on their 2013 album If You Wait. It may not be clear enough but it's about emotional abandonment by both a partner and previously a parent.
If you like good songwriting and music that makes your brain think, you can't go wrong with these guys.
Therapy? – 'Poundland of Hope and Glory'
If I'd suggest the new songs we've been getting from Therapy? are just good, it'd be an understatement. As you can read in our review of 'Poundland of Hope and Glory', they are a delight and with the album, titled Hard Cold Fire, already out, you're more than welcome to confirm these words yourself.
You won't hear the word Poundland throughout the song but there's a meaning hidden behind it – Poundland is a chain of shops selling most goods for a pound (and some for five) here in the UK. It's a synonym for cheap.
Cheap hope and glory. The glory that's no longer there with the (British?) flag slowly fading out due to multiple bad political decisions. And hope? Hope left with Brexit. A former empire turning into an average country and place to live.
Your narrative is built on blood and death
And your legacy chokes on its last breath

Therapy? – Poundland of Hope and Glory, verse 1
The lyrics are simple but all that more powerful.
Feel free to check out the review of Hard Cold Fire or just listen to the bit…
Therapy? – Poundland Of Hope And Glory
Daughter – 'Party'
Daughter delivered another superb experience you don't want to miss. The review of Stereo Sound Game claims it's one of the best albums of the month, likely even of the year.
I love it because it's got everything from longing, expectations, and confusion, to epic experiences – 'Party' is one of the many examples of great hits the album serves.
As the drum encore of the song kicks things off, you're listening to a voice that's sort of oblivious, as if it had to carry all the weight of the beats that are somehow going along. And that's not even the best part – songs about substance abuse and sobriety are always something else.
Bushbaby – 'Sea of Tranquillity'
If you've visited Phonotonal at least a few times, you know there's a special band in our hearts, Bushbaby.
I mentioned Bushbaby's new archive in our February Dispatch and it's good to know they've added more songs, in this case, a raw version of 'Sea of Tranquillity'.
I'm not surprising anyone by saying that it's great and we can wrap up this one with Fenton's conclusion of his review of 'Sea of Tranquillity':
Ultimately, fans of post-Britpop and post-grunge would love this band. They created a great big sound despite being a power-trio, and they loved to do weird things that turned out uncannily listenable and that have stood the test of time.

Fenton's review of 'Sea of Tranquility'
I couldn't agree more. Shame they disbanded.
bushbaby – Sea Of Tranquility (rehearsal room recording)
Warren Zevon – 'Lawyers, Guns and Money'
I wrote my MA thesis on Warren Zevon and even some thirteen years later I'm not done with his music. It comes from times when everyone knew Bob Dylan wasn't dead and lyrics were not repeating just about the same five words over and over again.
'Lawyers, Guns and Money' is a cool song about the three ways Americans solve their problems. Plus you really get a full story of a chap who may be using his skills to have a better life but occasionally gets into trouble.
I'm still annoyed that Zevon is not in the American Rock & Roll Hall of Fame yet. Who else should be there? Should we use lawyers, money, or guns to get him there? 🤷‍♂️
Warren Zevon – Lawyers, Guns & Money
Alex Lahey – "Shit Talkin'"
Alex Lahey's music is proof that good music can be simple, enjoyable, and honest at the same time. You don't have to pretend you have a great message for everyone and turn it into a song that's impossible to interpret. Simple is often a great way to reach even the slowest fan.
As the review of "Shit Talkin'" says, it is just a good old rock song about good old worries we all have every now and then.
I'm still excited about the new album, it should be out in May so I'm counting the days!
Cannons – 'Hurricane'
Electro/synth/dream pop was never my thing until I clicked on Cannons' 'Hurricane' on YouTube.
My initial opinion of the band and song went from thinking it was crap to downloading three albums. True, it's not something I listen to every day but there are days this genre just works really well.
The point is, Cannons are out of my usual music genres (or so I thought) but there's something to it, this strange 80s vibe I can't describe but make it a unique experience.
Bo Burnham – 'White Woman's Instagram'
A comedian made it to our top stuff but you shouldn't be surprised – mocking people in a clever way is always fun to listen to. Especially if the song mocks the fake on social media.
Bo Burnham takes on exactly that – the fake pretentious social media sh*t.
Latte foam art
Tiny pumpkins
Fuzzy, comfy socks
Coffee table made out of driftwood
A bobblehead of Ruth Bader Ginsburg
A needlepoint of a fox
Some random quote from Lord of the Rings
Incorrectly attributed to Martin Luther King
Is this Heaven?

Bo Burnham – White Woman's Instagram, verse 2
Bo's album Inside has been around since Covid but it hasn't aged one bit.
Bo Burnham – White Woman's Instagram
Wrap Up
That's it! This Dispatch wraps up my first year of writing for Phonotonal and it's been a good one. Let's see what the new one brings.
The next Dispatch will be celebrating the first year of music we like to keep on repeat so we'll see what we can come up with – maybe there'll be something special. Or not.
See you in August.
Alex Lahey Articles
Written by Vinklarek on
Petr 'Pete' Vinklárek writes mainly about music. Prior to entering the digital industry, he taught Translation Studies & British and American Cinema at a university. In his spare time, he hikes, listens to podcasts, watches films, and writes poetry. Petr studied the English Language and Literature at The University of Ostrava; his master's thesis covered some aspects of Warren Zevon's work.
Discover More Music