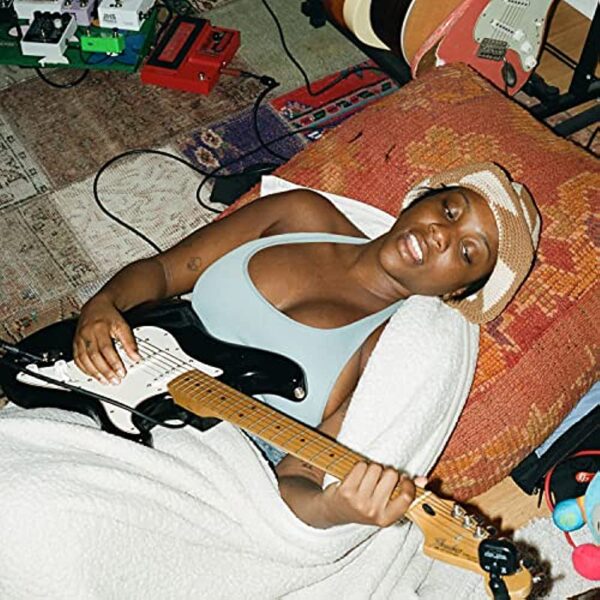 Rachel Chinouriri
Ribs
Rachel Chinouriri is back with a great new single. For those with misophonia, the first three seconds of this single will be uncomfortable. After this, it's pure indie bliss.
'Ribs' is a soft and warm summery love crush. It's about that buzz you fall hard in love. You get short on breath, your heart flutters beneath your rib cage, you can't get them out of your thoughts. That's the thing with love, it hurts either way but it's also like a great rack of ribs from the Staplow Oak Inn.
Wait what? This is a true story, the song takes dual inspiration from a chest infection and a classic pub lunch. We don't expect you to take our word for it, it's in the official press release. In Rachel's own words:
I wrote 'Ribs' when I had a chest infection and a crush on someone and it was annoying me. So I combined my two annoyances and described my liking of someone as a chest infection that was hurting my ribs because I actually had achy ribs. I then went to the pub and had some of the best ribs I've eaten from the Staplow Oak Inn and it was quite fun to make. So basically fancying someone is a sickness which you can either cure or it can make you worse – in my case I never recovered.
Despite the novelty of the inspiration, the song works. The sweet vocal ensures the metaphor is a success. You can see why Rachel is on the BBC Sound of 2023 shortlist and why Lewis Capaldi has her supporting his European Areana Tour.
Like Rachel's other recent work 'Maybe I'm Lonely' and 'I'm Not Perfect (But I'm Trying)', this song is going to end up being the anthem for large swathes of festivalgoers.
Watch Rachel Chinouriri – 'Ribs'.
Ribs Lyrics
La La La…

In my head
In my bones
I was happy on my own
Now I'm lost in confusion
Can't believe
what you did
You got underneath my ribs
Now I dance in delusion

Can't stop thinking of you
Whatever I do
It's like an infection in my chest
And Because of you
I'm practically losing all my breath

La La La…

Verse
I got used to the role
Of being in control
To keep my vessel protected
Now I gave it away
And I panic everyday
Just Incase I'm rejected

Can't stop thinking of you
Whatever I do
It's like an infection in my chest
Because of you
I'm practically losing all my breath
Can't stop thinking of
Whatever I do
I don't get to choose how I react
Whenever I move
I'm holding my ribs incase they crack

Hey hey
La La La…

Can't stop thinking of you
Whatever I do
It's like an infection in my chest
Because of you
I'm practically losing all my breath
Can't stop thinking of
Whatever I do
I don't get to choose how I react
Whenever I move
I'm holding my ribs incase they crack

La La La…
Holding my ribs I'm holding my ribs I'm…
La La La…
Holding my ribs incase they crack
La La La…
Discover More Music