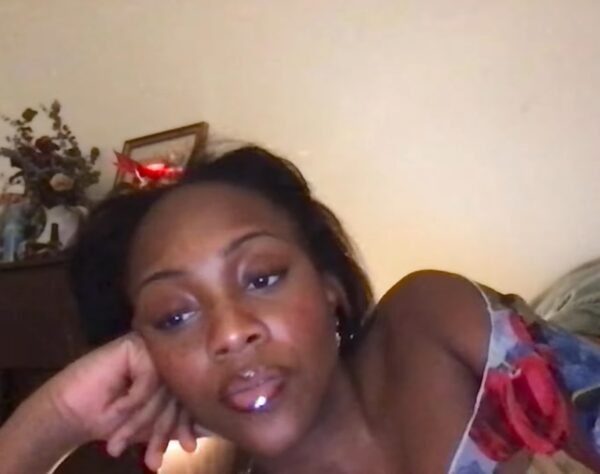 Rachel Chinouriri
Maybe I'm Lonely
Rachel Chinouriri has an amazing voice, and 'Maybe I'm Lonely' is a great demonstration. This song vibrates with shimmering emotion, and the voice pulls you all the way in.
Let's start from the beginning. There's some chucking on an acoustic guitar for a second or two, then we're into the first chorus. As soon as Rachel starts to sing, it's like everything goes blurry. For the sole verse, there's an increase in warmth and depth. The chorus has a sweet sweet melody, and there's a little guitar line that adds to the swing.
The outro brings the tingles, but there are just a couple of lines of sheer soaring before there's a twist as everything is stripped from the majestic build all the way back to utterly naked acoustic and voice for one final line. Then the song is gone.
And that's it. You won't have heard a song put together like this since Gene's 'Truth Rest Your Head'. This is hard to do well, by 'Maybe I'm Lonely' is masterclass level. What a beautiful voice and wonderful song.
Rachel Chinouriri- Maybe I'm Lonely.
Maybe I'm Lonely – Lyrics
Maybe I'm lonely
Maybe it's true
Maybe I'm falling
For the feeling of falling for you
Why does it matter if the water is blue?
If you are the ocean
Then the river will lead me to you

Sometimes
I try too hard to pretend that I never cry
Sometimes
I shy away from the flowers and butterflies

Maybe you're lonely
Maybe it's true
Maybe you're falling
For the feeling of falling too
I know you're learning
All about love
From all of the books
That are broken and keeping you up

Oh-oh, oh-oh,
Oh-oh, oh-oh,
Maybe I'm falling
For the feeling of falling for you
Oh-oh, oh-oh,
Oh-oh, oh-oh,
I hope that you're falling
For the feeling of falling too
Discover More Music