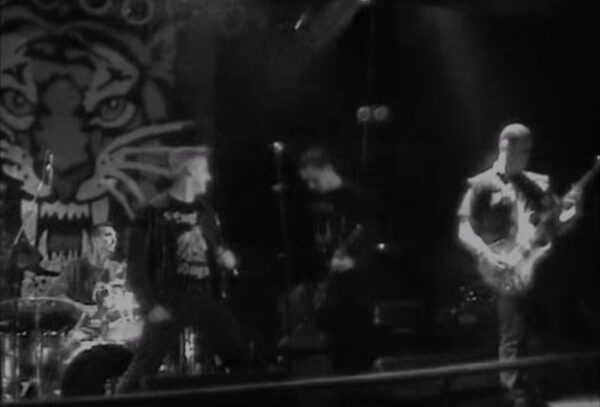 Careless
Live (Aunt Steller / Moral Low Ground / Harsh)
A very busy night at The Joiners was opened by Aunt Steller and their cake-mixture of punk and fast punk. The overall sound were dissapointingly loose, but the vocals were a completely different story altogether with two songs in particular that really showed off the talents of their singer.
What they need to do is tighten up on the timing and try to stop the drums wandering off too much. With some unglamerous hard grit, they will transform themselves in to a seriously good band.
Moral Low Ground threw the doors open to a warehouse full of meaty rock riffs with a heavy rock set that pulled no punches. There were a couple of minor mistakes in their set, but overall the music and performance was the audio equivalent of a big car smashing through newspaper stands during a movie-set chase.
With a catalogue of anthemic garage-rock-punk material, Harsh played an energetic set that featured probably the strangest stage invasion The Joiners will see this decade.
Harsh are confident and relaxed to the point where heckling is actively encouraged and their performace infects the crowd like an audio-transmitted-disease.
Careless played a strong set, with trakcs like '25 Feet Per Second' catching the ear melodically. If they could veer away from some of the cliche's and focus on some of their more individual moments, they could probably take things to the next stage.
Written by Fenton on
Steve Fenton writes in our music, words, and culture categories. He was Editor in Chief for The Mag and covered live music for DV8 Magazine and Spill Magazine. He was often found in venues throughout the UK alongside ace-photographer, Mark Holloway. Steve is also a
technical writer and programmer
and writes
gothic fiction
. Steve studied Psychology at OSC, and Anarchy in the UK: A History of Punk from 1976-1978 at the University of Reading.
Discover More Music