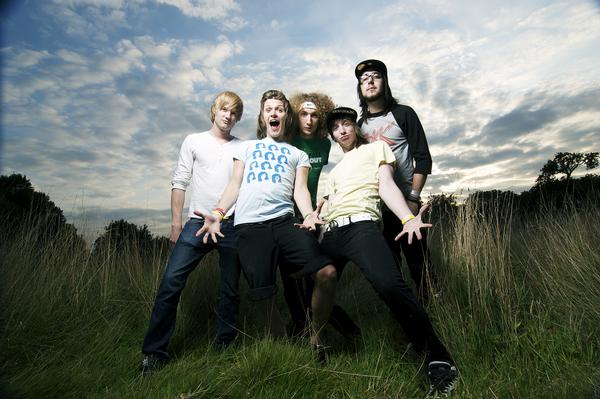 Not Advised
Unanswered Call EP
Unanswered Call is the latest recording from Southampton based pop-punk Drive-Thru look-alikes, Not Advised.
'Leave One Eye Open' kicks off the EP with a touch of class and some intricate guitar work. Although the song doesn't contain much by way of a hook, it has plenty going on and returns to the acoustic intro just before launching in to a frantically paced break with aggressive vocals and thundering drums.
Second track 'Hold On' has an appealing rhythm in the into, which leads you to the melodic and emotional verse. The lyrics are very moving and follow a decent thread without cliche rhyming or repetition. The chorus is an introvert-anthem.
Another strong intro leads to 'New Punk Song', which has a touch of the Violent Femmes in the bass line and vocal. The song breaks from fast punk to the bass and drums of the verse and the end of the track flows seamlessly in to final offering 'Pictures for the Blind'.
In a similar way to 'Hold On', the music sets an emotional slant on the song. The chorus flips between a sung vocal and a twisted scream with the melodic side of things getting angrier with each chorus. The break in this song contains a great solo and slips right back in to the hooky chorus.
Not Advised have written four very distinct songs that fit together to create an eminently listenable EP with innovation evident in the guitars and song structures. A little bit fast-punk. A little bit EMO. A little bit hardcore. Loads of quality. It's well worth getting your hands on a copy if you like any of those styles.
Written by Fenton on
Steve Fenton writes in our music, words, and culture categories. He was Editor in Chief for The Mag and covered live music for DV8 Magazine and Spill Magazine. He was often found in venues throughout the UK alongside ace-photographer, Mark Holloway. Steve is also a
technical writer and programmer
and writes
gothic fiction
. Steve studied Psychology at OSC, and Anarchy in the UK: A History of Punk from 1976-1978 at the University of Reading.
Discover More Music