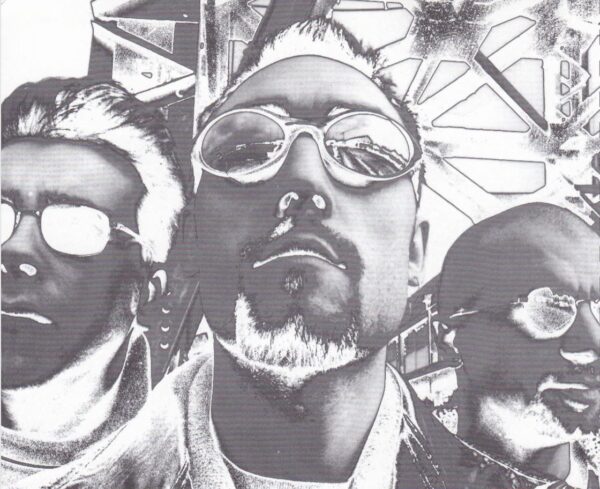 Bushbaby
Live
Following on from shows in London, Bristol, and St Albans, Bushbaby landed in Southampton to play The Joiners.
Starting their set with a new take on their latest official single, 'Tinsel Town', Bushbaby once again managed to impress both the hardened fans and the people who haven't yet seen them live. They followed up on this with gutsy renditions of established favourites such as 'Lipstick', 'Skinny' and 'Ghost' as well as new tracks 'Buffy' and 'Resurrect Me' – both featuring some of the dark edges that the band is well known for using to shape their songs.
After an attempt to finish their set, they were rather deservedly forced back onto the stage to play two tracks from their 'Space Corps' album, which both they and the audience thoroughly enjoyed.
Bushbaby have certain trademarks to their sound that make them unmistakable, even from the shortest snippet, whether it's the vocal of Ben James, the distinctive trebly tones of Matt Sims' bass guitar, or the pounding metronomic drums of Kev Bonnett. On top of this, they have a collection of songs that are instantaneously both technical and hooky, with a performance that is the living, breathing essence of their music.
It can only be a matter of time, surely!
Written by Fenton on
Steve Fenton writes in our music, words, and culture categories. He was Editor in Chief for The Mag and covered live music for DV8 Magazine and Spill Magazine. He was often found in venues throughout the UK alongside ace-photographer, Mark Holloway. Steve is also a
technical writer and programmer
and writes
gothic fiction
. Steve studied Psychology at OSC, and Anarchy in the UK: A History of Punk from 1976-1978 at the University of Reading.
Discover More Music