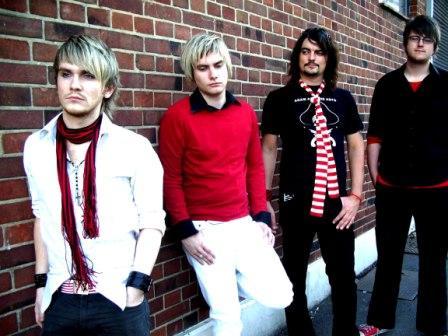 Tomboy
Ambidextrous / Fashion Police
'Ambidextrous' is the first song off the mini EP (that's a single right?) by Southampton based Tomboy, with catchy and upbeat pop being the initial description I would give the quartet.
Tomboy are a band that have managed to capture the new indie scene and mix it with dark 80s synth-pop. This is the sort of song that you could imagine being played whilst the classic children's program Trap Door is on. Nonetheless 'Ambidextrous' would not be out of place on Friday night / Sunday evening Top of The Pops.
With unbelievably catchy lyrics and luscious little hooks always making you want to dance this is a superb song it would be a definite hit if they get the right publicity and, hopefully, they seem to be doing so!
The second of the two songs 'Fashion Police' is a more typical indie scene song with backing vocals reminiscent to that of The Futureheads and Kaiser Chiefs. The song is not as strong as 'Ambidextrous' overall but the chorus is just as catchy, with its dance upbeat tempo and sing-a-long vocal melodies and lyrics ( 'The Fashion Police will never catch her now') and the excellent breakdown quote 'she wiggles, she wiggles, she wiggles when she walks'.
There is no doubting Tomboy's abilities to write very catchy pop songs. They are a very commercial act, a band I certainly see being snapped up by a label such as 'B-Unique' very soon. Overall a very good mini e.p. and I can't wait to hear their full album. Also I have a feeling they are a definite must see live so check their website to see when they are playing near you!
The record was recorded at Eden Studios, West London, and if the client list is anything to go by ( Coldplay, The Killers, Kaiser Chiefs, Razorlight and U2), Tomboy should soon be playing with the big boys.
Guest article from Paul D.
Written by Guest Writers on
Between 2003 and 2009, [the-mag] had regular contributors from music correspondents covering their local scene. You'll find them all in the guest writers section. The specific writer is mentioned at the bottom of each article.
Discover More Music