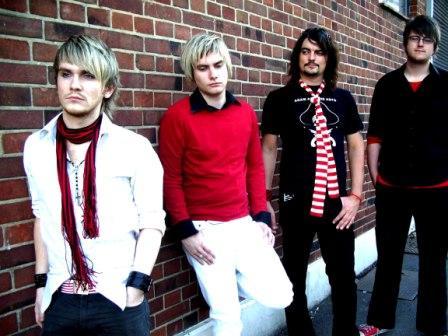 Tomboy
Demo EP
Tomboy are a combo fronted by two brothers who describe themselves as coming from "Southampton via Milton Keynes". The five-track demo we have in our paws is our first exposure to Tomboy, who are due to play The Joiners early in September.
'Manic Group' opens with an melancholic acoustic sound that immediately brings David Bowie to mind, particularly with the strange vocal effects that use the same stereo and layering tricks. The muffled guitar sounds and back-of-the-mix sound of the bass and drums also hark back a few decades, which suggests that Tomboy are, indeed, going for a retro sound.
A more promising introduction heralds the arrival of 'Nothing Without (My Love)', although there is a bit of a mess at the end of the intro where the big bang should have been. This is a better song than 'Manic Group', with a bit more of a united sound and a raw honesty to the recording.
Returning to acoustic territory, but less Bowie and more Pixies, 'Modern Life' uses a quiet crunch and a hooky vocal line to accent the chorus while 'Queen of Hearts' pairs nicely with 'Nothing Without (My Love)' and again leaves more of a positive impression than the slower material.
'Urban Uniform' is the best of the slower stuff, with fewer shenanigans on the vocal it's apparent that the singer has a better voice than the previous songs give him credit for.
The sound quality may be akin to a bootleg that was recorded in the pub next door to a music venue, but there are at least two good tracks (that have the potential to be even better) on this demo that suggest that Tomboy can do a lot with a few hours use of some beat-up equipment.
Lots of musical references that will spark off long lists of influences, with many coming from quite a few years back, are the order of the day for Tomboy. If they can polish over a few of the audio cracks and let those intros and hooks do their thing, then there is plenty of potential here.
Written by Fenton on
Steve Fenton writes in our music, words, and culture categories. He was Editor in Chief for The Mag and covered live music for DV8 Magazine and Spill Magazine. He was often found in venues throughout the UK alongside ace-photographer, Mark Holloway. Steve is also a
technical writer and programmer
and writes
gothic fiction
. Steve studied Psychology at OSC, and Anarchy in the UK: A History of Punk from 1976-1978 at the University of Reading.
Discover More Music