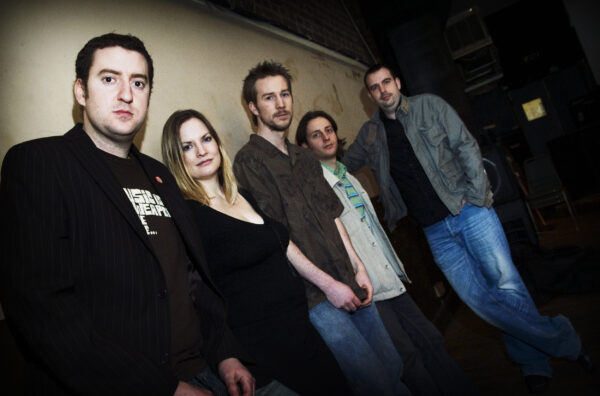 Dlugokecki
Clog Up The System
After the momentary distraction caused by the transparency of the CD (which I now believe is a quality shared by almost all CD's if you hold them up to a bright enough light) Dlogokecki's 'Clog Up the System' is filling the air with cosy tones and classy vocals.
A melancholic undertone directs the feel of the song without taking it over and the combination of warm piano, strings, and movie-hall bass create something of an expectant atmosphere.
Not being a man to let us down, the song progresses beautifully with the all-important melody running well ahead of all expectations.
The thing about Ben Dlugokecki is that he's difficult to describe. (Well, he's a good looking bloke with a tidy haircut and nice jacket, but I'm talking about his sound!) This song has elements of Paul Simon in the percussion and to some extent in the melody, but it's a rich soundtrack style that dominates the proceedings.
'Calm Before the Storm' and 'Thinking Away' are easier tracks to describe, starting kindly on an acoustic guitar and with the same elusive emotion underpinning the songs direction. Things do build as time goes on in 'Calm Before the Storm', with floating keyboards and some gentle drumming. I can imagine myself swaying along to this track quite easily – especially as I sit here swaying along to this track!
To get to Dlugokecki you have to imagine your way along the lines of David Gray, James Blunt, and Paul Simon and then add in some less predictable moments of cinematic creativity. Alternatively, just get hold of any of his CDs or see him live.
Written by Smith on
Stuart 'Saur' Smith was a prolific writer for The Mag throughout the magazine's lifetime. He combined a day job of temporary office jobs in London with a nightlife of trawling the capital's music venues looking for talent. As well as writing about music, he was a session musician who featured on a number of singles in the 90s. Today, Stuart is a Chief Writer for Phonotonal.
Discover More Music